What Can be Done to Remove the Smell of Smoke in a Wantagh Home?
2/15/2021 (Permalink)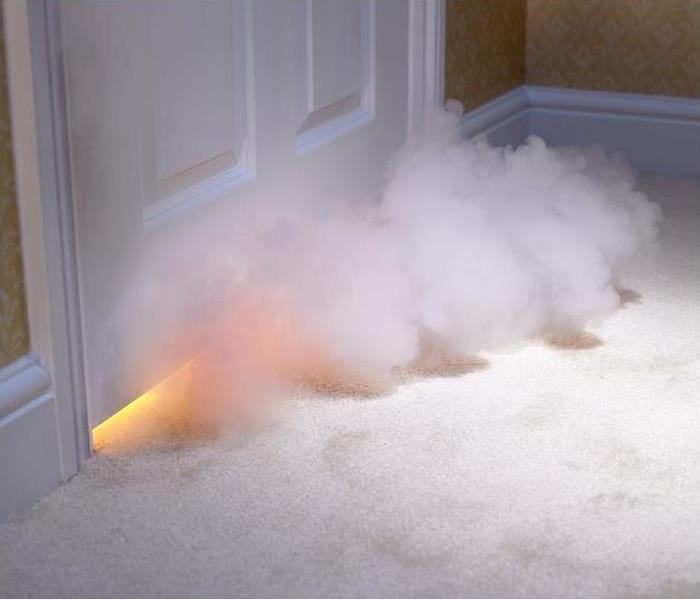 Smoke and soot travel throughout your home. SERVPRO has the know how to restore and deodorize your fire damaged home.
SERVPRO Helps Wantagh Homeowners Eliminate Fire Damage, Including its Smell
Most fires leave a trail behind. Even when you burn your breakfast toast, its smell lingers longer than most would think. Smoke particles travel easily throughout your home and settle upon every piece of furniture, curtain, and corner. Despite your best efforts, eliminating the acrid smell left behind by a fire is a job for a professional crew.
SERVPRO leads in fire damage restoration in Wantagh. Our expert team has access to industry-grade cleaning products and equipment to assist in the cleanup and deodorization of your home. For the restoration process to succeed, we typically need to take several steps to neutralize and eliminate smell molecules. Some of the steps crucial to the process include-
Cleaning your home of all soot and ashes contributing to the smell.
Use of thermal fogging to permeate all surfaces with deodorizing solutions.
Apply specialized sealant to some external areas to capture the odor and prevent its spread.
Having several cleaning and restoration options is essential to a job well done.
When in need, call SERVPRO of Bellmore/Wantagh at (516) 809-9600 and let us leave your home "Like it never even happened."