Our Credited Professionals Are Available 24/7 To Handle Fire Damage In Seaford
9/16/2019 (Permalink)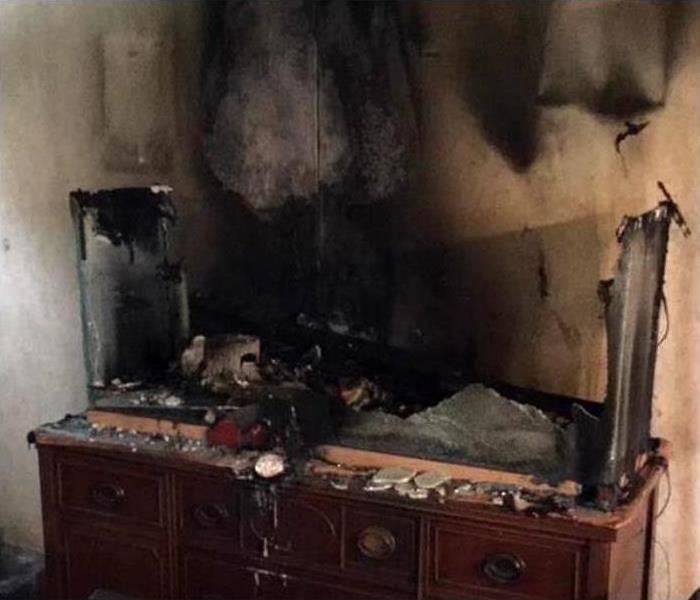 We provide 24-hour emergency services and our experts will arrive quickly to your home tp prevent further damage after a fire.
How Much of Your Seaford Home Gets Replaced After a Fire?
As with nearly any loss situation that affects your Seaford home, the severity of this situation gets directly correlated to how quickly professional restoration professionals get involved. Fires can be a challenging situation, especially in widespread emergencies where more considerable portions of your property have gotten involved. Homeowners begin to assume their home is a total loss, but our professionals can often see things differently.
One of the most hazardous aspects of fire damage in Seaford homes is that many of our customers and clients do not recognize the full measure of these effects. From the airborne contaminants that can lead to health effects like soot particulate exposure to the combustion of specific structural elements in areas you cannot see, many factors play into how costly restoration and recovery are. Our SERVPRO professionals can help you to see this damage in full, so you are not blindsided by the work that your property needs to return to preloss condition.
Controlled demolition is a vital element of fire damage removal and the recovery of your home after a loss incident. How involved this removal process is correlates to the inspection and assessment of your residence when our professionals first arrive. Our project management and estimator walk through the property with a homeowner to determine the severity of the situation and the appropriate steps to overcome your loss. During this assessment, we can evaluate a need for demolition and build back.
The goal of our SERVPRO professionals is to restore your property to its original state at the lowest possible costs with the fastest possible methods that cut no corners. We always maintain a restore before replacing mentality that suggests if materials can get cleaned and recovered where they have gotten installed, that is preferable to removing them and replacing it with new materials. If construction is necessary, we have established relationships with reputable local contractors to help make this transition as seamless as possible.
Every fire loss situation is different, as is the amount of construction materials and structural elements that must get replaced after an emergency. With a team of credited professionals available 24/7, you can depend on SERVPRO of Bellmore / Wantagh to be there when it counts. Give us a call anytime at (516) 809-9600.
See more Seaford.