How to Dry Your Flooded Wantagh Basement
8/4/2022 (Permalink)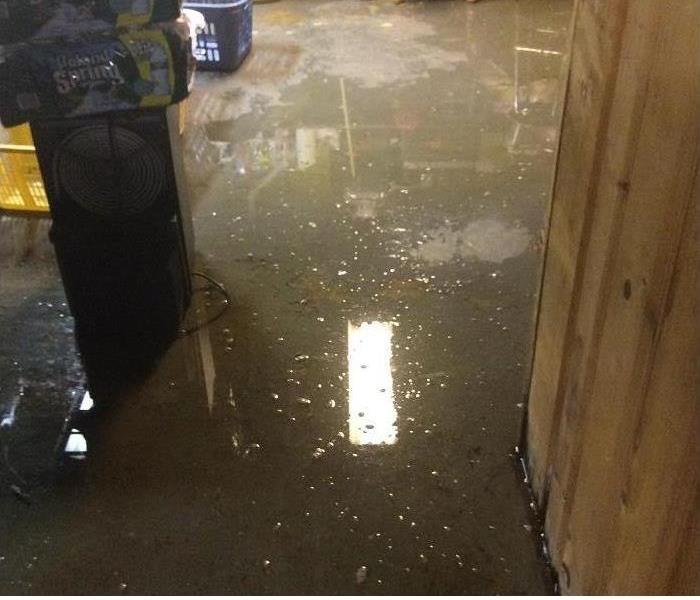 When storm water enters your basement, call SERVPRO. We have the equipment and training to dry your house fast.
Mitigating Flood Damage in Basement Areas of Wantagh Residence
After a flood, families in Wantagh who once enjoyed the extra space their basement provided begin to worry about the damages flooding can cause in their home's lowest living or storage space and how their belongings might suffer. Our job includes helping you get through the confusion with less stress while we restore your property through mitigation and restoration. Pointing you in the right direction for extra help from the community makes an enormous difference in how your family recovers after a disaster involving significant loss and change.
We have extensive experience working with the community in Wantagh in resolving disastrous situations like flood damage to all types of properties. Some properties contain residential and commercial elements, and we work with all our customers. When we complete the job, everything looks "Like it never even happened."
Arriving shortly after your initial call, we come prepared with our Green Fleet loaded with a wide assortment of hoses, extraction equipment, drying machines, foggers, and other tools needed to mitigate the damaged areas in your home. Our mitigation professionals hold certificates from the Institute of Inspection, Cleaning and Restoration Certification (IICRC), ensuring that your walls, floors, and even the air inside your property all receive proper attention, according to industry standards.
When flooded basements do not drain because of clogged drains, coupled with damaged sump pumps, we handle the extraction required. Removing sediment covering your basement floor as a team means we clear the area quickly. Furniture, boxes, and crates of stored belongings and affected appliances require inspection, as well as some cleaning, before deciding on each item's prognosis.
Some things become irreparably damaged from flooding, but we always do our best to restore as much as possible. We always discuss with you the reasons why any of your belongings require disposal. We list these as requiring replacement to help you with your insurance claim, as well as the task of finding suitable replacements. Cleaning of damaged but restorable items happened at your home, if possible, or at our facility.
Airing the basement out with air movers and flexible tubing removes spores and other airborne microbes. As our equipment pushes air toward air scrubbers and into desiccant machines, the air loses both water vapor and contaminants, steadily becoming cleaner and drier. We also perform this within other levels of your home, where necessary.
SERVPRO of Bellmore / Wantagh can perform cost-effective flood damage mitigation for residents in Merrick and Seaford. Call our service line at (516) 809-9600, 24/7, any day of the year.