Challenges Contents Pose in Bellmore Houses after Water Damage
9/6/2022 (Permalink)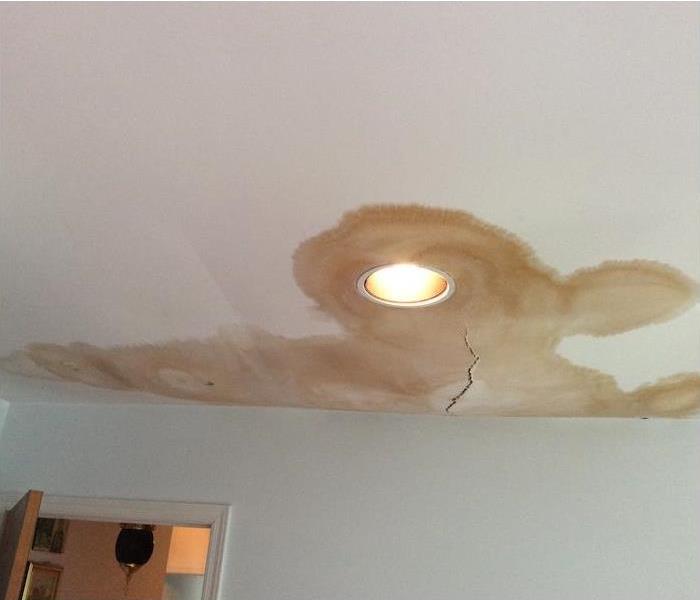 We have the equipment and training to restore your Bellmore home to pre-damage condition after water damage.
SERVPRO Uses Advanced Resources in Bellmore Homes Simplifying Water Restoration
Water leaks are usually indiscriminate. A supply pipe in your Bellmore home can burst in the ceiling, wall, or any other section of the house. In most cases, leaks affect structural areas. However, contents are also vulnerable to direct water exposure and high humidity. The challenges of dealing with such water damage range from the need to move items and unique components requiring specialized restoration.
In your Bellmore home, water damage can involve contents because they stand in the way or if they are wet. Whatever the case, you need sufficient resources to deal with the situation. SERVPRO can intervene in such situations helping you access human resources, tools, and technical advice.
The main challenges with contents include:
Heavy items requiring multiple people to move
Secondary deterioration after initial water exposure
Unique materials requiring specialized restoration
Once water spills, gravitational pull spreads it across floor surfaces. Such water easily finds a way in the spaces beneath bulky or heavy furniture and appliances. Leaving the water traces beneath items is not ideal since it can cause bad odor or deterioration of the floor material. Therefore, even if the moisture has not affected furniture or appliance items, you have to move them to pave the way for cleaning and drying floor surfaces.
SERVPRO sends a team of IICRC-certified technicians to your property to facilitate any necessary content manipulation. We also have handy accessories such as shoulder dollies and hand carts to facilitate moving heavy items. The shoulder dolly or lifting strap is a harness fitted over the shoulders, thus evenly distributing the weight when lifting bulky items. The harness makes it possible to lift weights of up to 600 pounds and decreases the strain on hands, biceps, and lower back, thus allowing our technicians to work faster and safer.
Primary and Secondary Water Damage
Restoring items after water exposure takes different steps, including cleaning, drying, and deodorization. When planning the restoration process, it is crucial to think of the primary damage caused by direct water exposure and secondary deterioration that may follow afterward.
Many contents have unique external and internal components. Appliances have resilient metal or plastic exteriors, but the circuit boards in their interiors are vulnerable to moisture or soiling. For upholstery, the fabrics on the surfaces are easy to clean and dry, unlike the fibers used to stuff the items. Finding a way to deal with the unique combination of problems helps resolve direct water damage and prevent secondary issues.
Useful actions that counter water damage:
Expedited water extraction
Sufficient moisture control
Supplying heating
After water intrusion, moisture is constantly on the move. Such movement can be within materials or the air, such as when evaporation and condensation occur. Wicking through materials is a significant problem for fabric or wood items. Staining and rotting are some expected outcomes of such moisture movements. When water evaporates into the air, it can still cause problems since some contents are made from hygroscopic materials. The humidity in the air also easily penetrates the interiors of electronics interfering with the internal components. Our SERVPRO technicians use powerful water extractors to expedite the removal of any standing water in your home. We also set up dehumidifiers around the property to extract the evaporating moisture maintaining relative humidity levels below 60%, ensuring it is not detrimental.
SERVPRO of Bellmore / Wantagh can combat any restoration challenges you might face after water damage. Call us at (516) 809-9600. We're Faster To Any Size Disaster.