Can a Wantagh Home Survive Water Damage?
2/1/2021 (Permalink)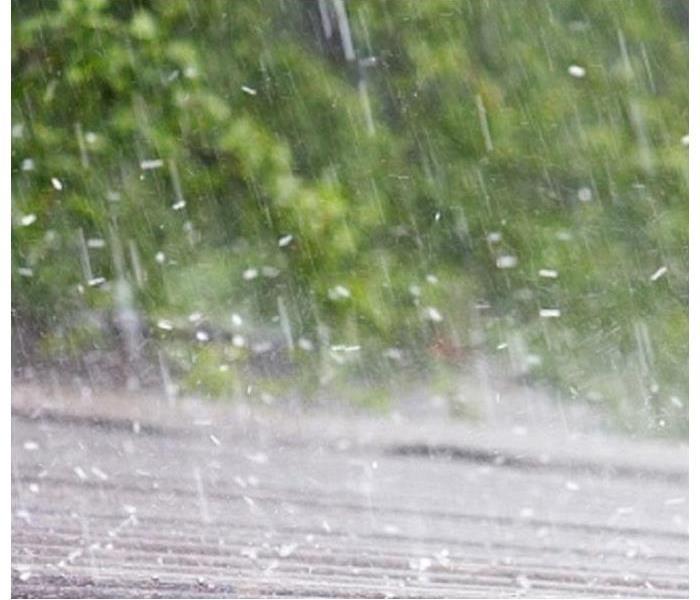 Be sure an inspect your roof for signs of wear and tear to help prevent the need for water removal services.
SERVPRO Provides Specialty Drying Solutions to Wantagh Homeowners
A trip to Wantagh on the Long Island Railroad takes you into a town with historic relevance dating as far as George Washington's Long Island tour. Before the American Revolution and indeed European settlements in the area, the Merokee inhabited the area. History establishes the Jackson and Seaman families as some of the oldest settlers, and their names are still associated with landmarks throughout the town.
Wantagh is commonly known as "The Gateway to Jones Beach." Although the area focused mainly on farming until the early 20th century, two events marked its deviation from a rural community. Sunrise Highway and Jones Beach's construction solidified the town as a tourist destination and a viable suburban option. The culmination of the Long Island Railroad project in 1968 added connectivity to those searching for a home in Wantagh.
Jones Beach State Park is well-known to many, and for a good reason. Just south of Wantagh, it is miles of white sandy beaches, a boardwalk, restaurants, swimming pools, and countless entertainment options. The Jones Beach Theater also draws visitors looking for artistic performances, as do the roller-skating rink, playground, and sports fields. Arriving by car is simple, as is biking on the trail adjacent to Wantagh Parkway. A little over four miles long, cyclists can enjoy the path and safely stow their bikes on the available bike racks while they explore the Park.
Transportation in Wantagh
Moving around Wantagh is quite simple, whether you are staying in the area or want to venture to neighbor communities. Below are some of the often-used services-
The Long Island Railroad, featuring trains to Penn Station, taking you into New York City in about 45 minutes.
Shuttles to JFK have you within easy access to numerous international destinations.
Bus service runs along the main thoroughfare and connects Wantagh with nearby towns.
No matter if you are a history fan, an avid angler, or seeking suburban life close to a big city, Wantagh may be your answer. Let the beauty of the area be the backdrop to your family life.
Controlling Excess Humidity in Wantagh Homes
Proximity to the water and the age of many homes in Wantagh make the area vulnerable to water damage. A leaky roof or a poorly sealed window can allow humidity levels to rise and trigger unwanted consequences. Each surface in your home has specific needs during the water extraction process, but we are ready with the best in the industry, including-
Freeze drying
Wand extraction
Injecti-dry technology
Drying mats
Natural materials, laminates, and even paper products have the potential of being restored if the proper tools and techniques are applied. At SERVPRO of Bellmore/Wantagh, we are ready to bring the best in the industry into your home. Call us at (516) 809-9600 and let our professionals leave your home "Like it never even happened."