Safety First During Fire Damage Restoration in Bellmore
6/3/2022 (Permalink)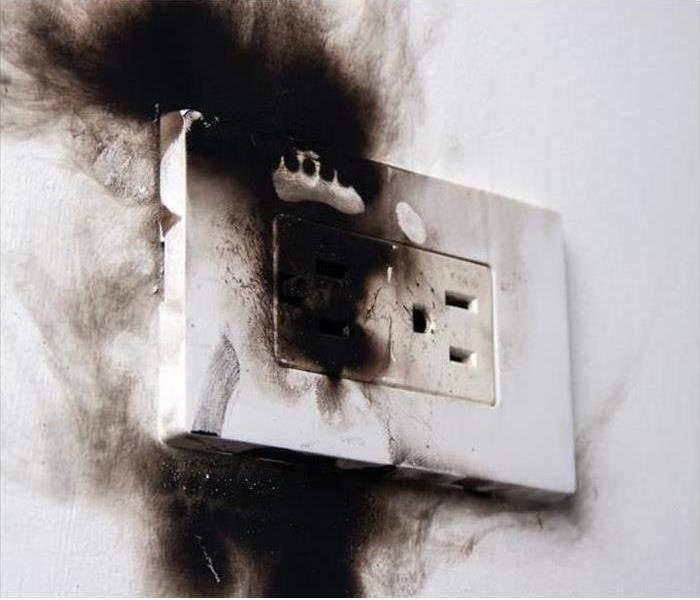 Disaster may strike at any time in your area. Call SERVPRO for the fire damage restoration services needed for your property.
SERVPRO Assists with Fire Remediation in Bellmore
Any time a fire starts inside your apartment complex, the situation can be difficult. Even after the fire gets extinguished, your home can still contain several safety hazards. For example, electrical wires could have burnt, causing an unsafe electrical issue. Or, large pieces of your burnt ceiling or drywall could have fallen, creating trip and fall hazards as you walk around your apartment unit.
When we work on fire damage restoration in Bellmore, our SERVPRO technicians take extra measures to ensure the safety of all building occupants (property owners/renters and workers alike) throughout the entire project. The first thing we always do right when we arrive at your apartment complex is to assess the working area for potential safety issues. Before any work procedures start, we can perform an extensive safety evaluation by consulting with the property's tenants and inspecting the building. After we determine what possible safety hazards exist, we can formulate a list that defines the procedures we must take to minimize the risks.
Once our SERVPRO team mitigates all of the safety hazards to the best of their abilities, we can begin the work to return your apartment to its preloss state, "Like it never even happened."
Services offered to restore fires in apartment complexes:
Fire and Water Restorations
Fire and Smoke Remediations
Content Cleaning
Packing In and Packing Out Contents
Structural Deodorization Procedures
Fire Debris Removal and Disposal
One thing we can do to help promote safety during the work process is to maintain an organized work site. We can identify work areas and specify staging areas for all of our equipment to keep things orderly.
If you or your neighbor in your apartment building ever suffers from a structural blaze, it is wise to call SERVPRO of Bellmore / Wantagh at (516) 809-9600.