Roof Damages Can Lead To Flooding In Your Seaford Attic
8/14/2021 (Permalink)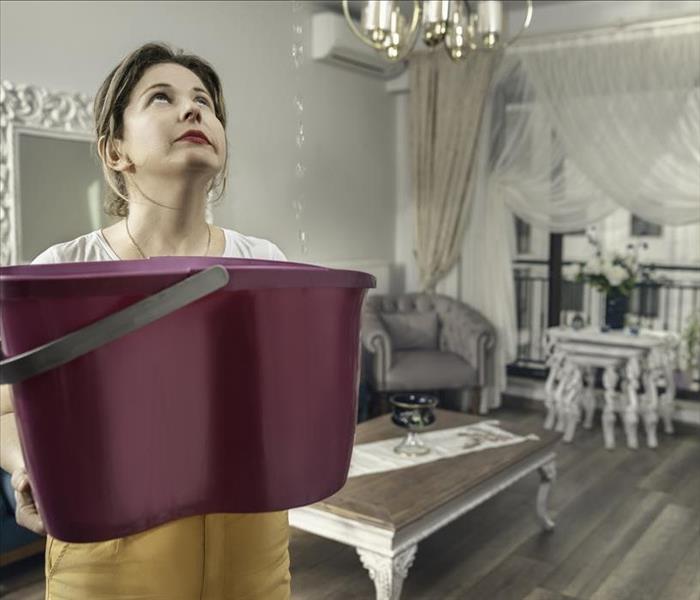 Storm and flood damage restoration is no easy task. SERVPRO has the trained professionals needed for your home.
Flood Damage Restoration for you Attic
Homeowners throughout the Seaford area are very familiar at this point with the unexpected severe weather. From the harsh winter months and their heavy snowfalls to the several inches of rain expected month to month during the warmer climate, severe weather can begin to take a significant toll on the integrity of your house.
Roof materials are particularly susceptible to this kind of degradation and wear over prolonged periods of hard weather. Once there is even a single breach in this exterior defense, it now stands a significant risk for flood damages to your Seaford residence. Flooding in your attic space can cause a great deal of trouble and requires an immediate response on your end to preserve construction materials and the contents within your home from irreparable damages.
Runoff and direct torrential downpours through a breach in your roofing material can allow high volumes of water into your attic space. With the natural progression of water damage and its inevitable spread, much of the materials leading to the ceiling and walls of the floor beneath your attic can quickly begin to saturate and adversely react to the damage. Reacting quickly can ensure that SERVPRO professionals can respond to the distress and work to reduce the overall spread of the effects of this disaster.
Storm Flood Damage Restoration
Many homeowners might think that attempting to seal off this breach in their roof is a suitable first step, but this is rarely something that you should do on your own. It does not take long for saturated materials to weaken and warp, which can result in collapse for those attempting to repair the damage without a working knowledge of potential risks and hazards, like our SERVPRO technicians, get trained to assess.
SERVPRO's commitment to our clients is to respond quickly. It has become such a staple in the work that we do that we have taken to asserting that We're Faster To Any Size Disaster. You can count on our SERVPRO of Bellmore / Wantagh restoration technicians to arrive promptly and help to mitigate your loss and restore the damage the flooding has caused as efficiently as possible. Give us a call anytime at (516) 809-9600.