Protecting Hardwood Floors After Flood Damage to a Wantagh Home
2/8/2021 (Permalink)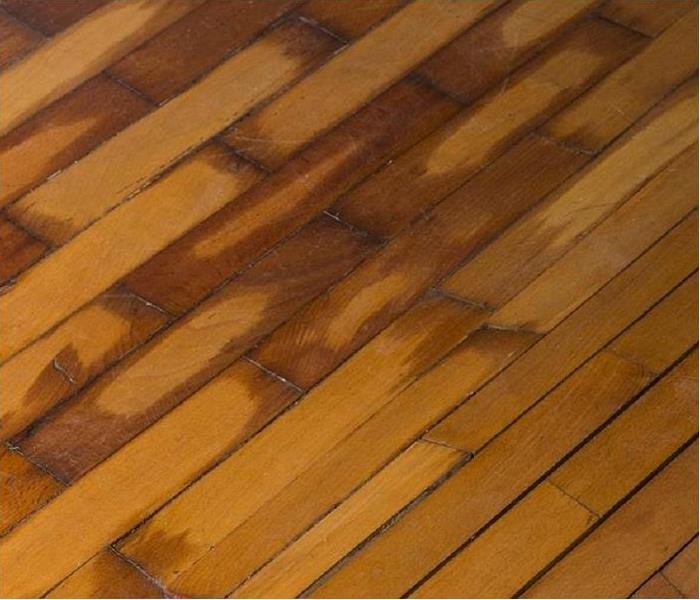 Have storms caused your hardwood floors to become damaged? Call SERVPRO for fast and effective remediation.
SERVPRO has the Expertise Needed to Dry and Restore Floors in Wantagh

Flood damage is overwhelming at face value, and when homeowners take inventory of each item affected by floodwaters, it gets even worse. Although some things are relatively simple to replace (bookcase, couch, etc.), others require a little bit more work. For instance, Hardwood floors benefit from a professional water restoration team's expertise.

Flood Damage to a Wantagh Home is Manageable With the Right Crew at Your Side
SERVPRO has the training and equipment necessary to address each facet of the Wantagh storm damage while striving to minimize your loss. Flooring material can absorb water and leave moisture trapped beneath it, which is why industrial-grade equipment is crucial to a successful restoration job. When you call our technicians, you can expect a professional approach to achieve the following-

Removal of standing water
Drying of floors and subfloors and elimination of pieces beyond repair
Humidity control throughout the home
Application of disinfecting solutions

SERVPRO of Bellmore/Wantagh is vested in making the impact of the flood a distant memory. Call us at (516) 809-9600 and let our certified team bring the best of the industry into your home.