Should Wantagh Homeowners Take Photographs of the Damage to Their Home?
10/25/2020 (Permalink)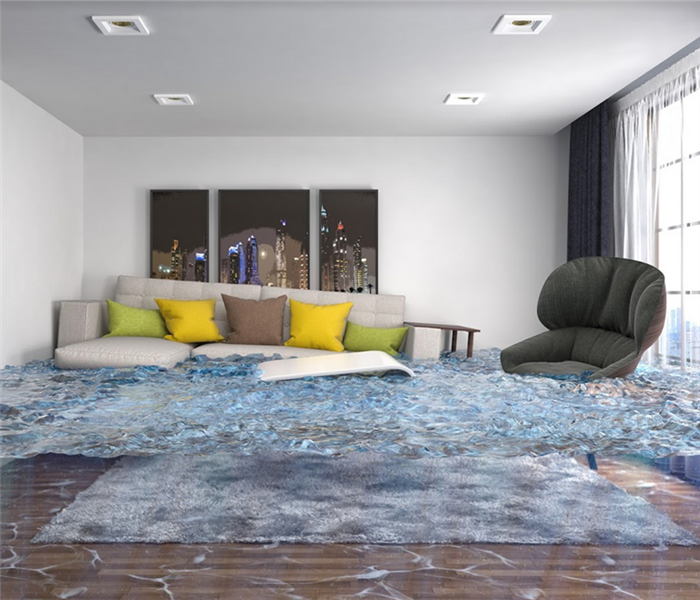 Assessing the damage in your home after a flood is a dangerous job. Contact SERVPRO 24/7 for professional remediation and mitigation services.
How to Find a Flood Damage Remediation Company in Wantagh
Many homeowners are incredibly concerned when their home is damaged after a storm in Wantagh. There is a tendency to rush back into their homes. They want to take stock of how much water has entered the house and if anything can be saved. Taking pictures of the damage is a great idea. However, there are other concerns they should be aware of before entering.
SERVPRO has a great deal of experience helping homeowners in Wantagh recover from flood damage after a storm has passed through the area. Our team has seen many situations where it is unsafe to enter a home that has been flooded. For example, check the following before entering:
Is the building structurally safe to enter?
Are there live electrical wires that could pose a hazard?
Mud and debris can cause floors to be very slippery.
Floodwaters often contain toxic chemicals as well as bio-hazards.
Once your home has been inspected for these potential hazards and is safe to enter, homeowners should take photographs to record everything in the house and possibly damage it.
Is Throwing Out Damage Items a Good Idea Before the Adjuster Arrives?
SERVPRO has found that insurance adjusters are usually onsite very quickly, however in situations where there is widespread damage, it may be a few days before they arrive due to the number of homes damaged by the storm.
Once the home is safe to enter, our team can provide advice regarding:
Items can be cleaned and restored vs. those that should be thrown out.
Recording everything that has been destroyed is always a good idea.
Our SERVPRO team can assist in recording everything that is removed for insurance claim purposes. A photograph of each item helps substantiate the damage as well.
Call SERVPRO of Bellmore / Wantagh (516) 809-9600 to assist with flood damage removal and restoration of your home.
Click here for more information about Wantagh.