How Can I Get Rid Of A Foul Smoke Smell Lingering in My Home After a Small Fire?
8/12/2020 (Permalink)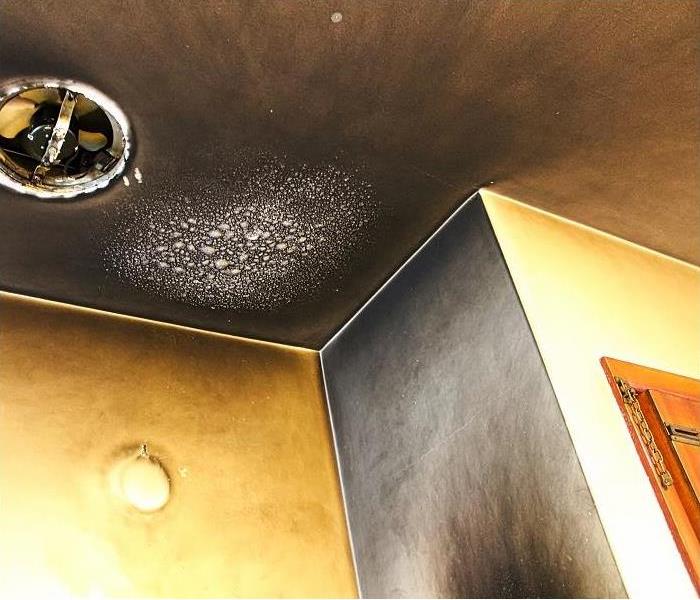 Fires of all sizes cause significant smoke and soot damage. Leave the restoration to professionals. Call SERVPRO!
For Fire Damage Deodorization After a Small Fire Burns Inside Your House in Wantagh Call SERVPRO
Even the smallest blazes can cause smoke to get released into the airflow inside your home. Smoke can travel throughout your entire structure and leave behind soot residues or unpleasant aromas. Smoke can also penetrate porous items inside your building and cause foul odors to linger after residues, and burnt debris gets removed.
How can you remove foul odors if they still exist after all burnt materials have been cleaned and removed?
During fire damage restoration in Wantagh, our SERVPRO technicians can utilize various chemicals, tools, and techniques to deodorize your structure. The following kinds of equipment are often used to remove pungent aromas that exist after items inside your house burn:
ULV Foggers: Sometimes, the best way to remove burnt smells is to dispense a chemical product into the air so it can react in the same way the smoke. Ultra-low volume (ULV) fogging machines can break down water-based deodorizers into small particles that can penetrate many porous materials deeply.
Thermal Foggers: Thermal fogging machines can break deodorants into even smaller particles than ULV machines. Thermal foggers use oil-based products that can penetrate most materials deeply to deodorize them.
Air Filtration Devices: Air scrubbers can pull contaminated air through a high-efficiency particulate air (HEPA) filter. These machines can be used to clean out malodor particles that are lingering in the air.
Photocatalytic Oxidizer: A photocatalytic lamp works by shining ultraviolet rays onto a surface of titanium dioxide, which produces hydroxyl radicals. These particles then immediately oxidize and break down malodor particles into CO2 and H2O.
Ozone Generator: These devices generate unstable O3 particles that get released into the air. The O3 molecules then give off an oxygen atom that oxidizes and neutralizes malodor compounds.
If you ever need professional assistance removing foul odors after a structural blaze, call SERVPRO of Bellmore / Wantagh at (516) 809-9600 24/7.
More about Wantagh.