Winning Strategies to Restore Your Flood Damaged Wantagh Home
2/19/2020 (Permalink)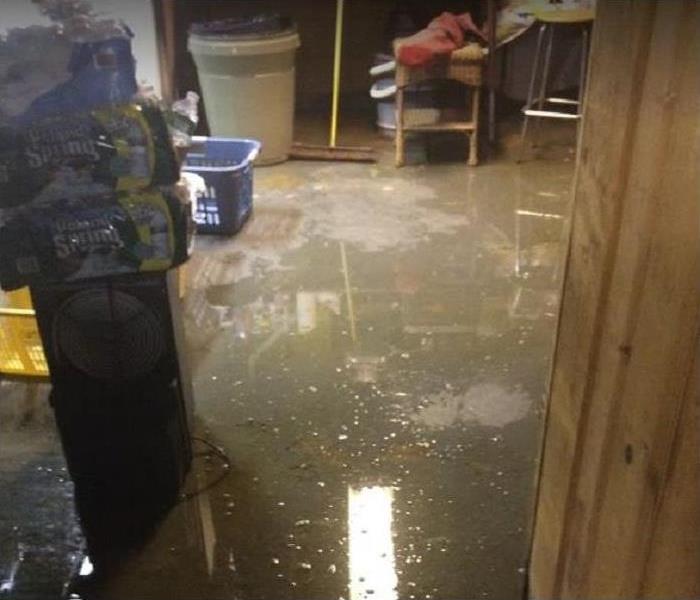 When floodwaters invaded this home, SERVPRO answered the call. We quickly dried and restored the home.
How Flood Damage Can Affect your Wantagh Residence and How to Handle it
Flood damage can happen in your home because of a host of reasons, including hurricanes, storms, or a leaking roof during a torrential downpour. Flooding can affect many areas of your home, and it is challenging to clean up the debris and remove the water and moisture. Therefore, it is vital to call a restoration company to deal with the disaster.
Where there is flood damage in your Wantagh home, you and your family can face many hazards. For instance, water from heavy rain can cause the ceiling to sag. Contaminated water in your home can expose your family to health risks. The other ways that flooding can affect your home and life include:
Structural damage
Electrical system damage
Blocked sewage and drainage systems
Emotional hardship
When disaster strikes, it is vital to be safe. Significant flooding can even force you to relocate temporarily. If you need to enter your house, wear protective clothing like gumboots and gloves to avoid getting electrocuted or coming into contact with harmful chemicals, sharp glass or metal, and sewage.
Taking fast action can prevent floodwater from seeping further into your home. An experienced restoration company such as SERVPRO can offer speedy remediation to restore your home to its preloss condition. We can remove all furniture and other valuable belongings from the vicinity of floodwater to reduce water absorption and to pave the way for efficient water extraction. We have advanced equipment like self-priming trash pumps that remove floodwater effectively.
High moisture content in the air can cause the paint to peel and encourage mold growth in areas that did not flood. We offer quick drying services using air movers and dehumidifiers. This equipment expedites the drying process by eliminating moisture from structural materials and contents. We can also evaluate the effects of flood damage on contents and organize for the restoration of salvageable items.
Our SERVPRO crew can also use antimicrobial products to treat your property after cleaning the contaminated surfaces. Antimicrobial products work better as disinfectants when they contact microorganisms on clean surfaces. Our skilled staff ensures the efficient and smooth remediation and restoration process. We can make the flood damage look "Like it never even happened."
When you experience flood damage, you need to hire a certified restoration company. SERVPRO of Bellmore / Wantagh can help you in removing the floodwater, drying, and sanitizing your home. Contact us any time any day at (516) 809-9600 for quick remediation services.
More about Wantagh.