Winter Storm Damage can Lead to Additional Problems Affecting Your Seaford Home
1/29/2020 (Permalink)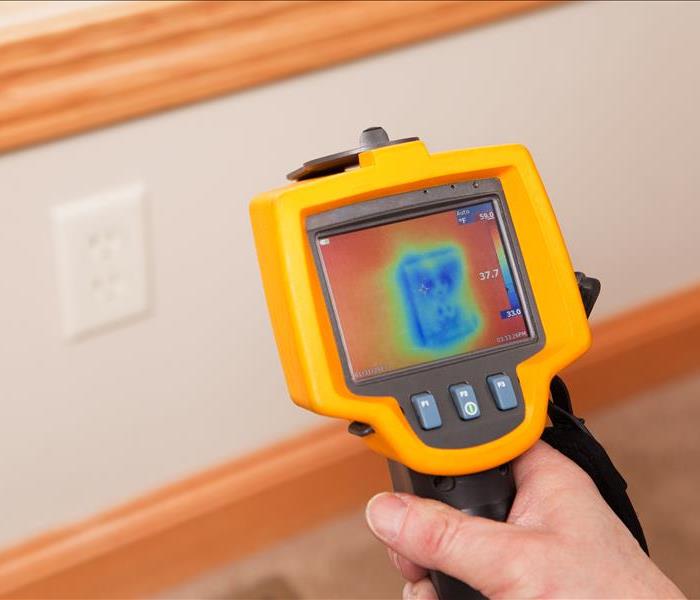 After a storm, you will need the professionals to assist with storm damage on your property. Call us any time.
Thorough Water Damage Restoration in Your Seaford Home Can Prevent Further Damage
As the last storm blows cold, damp air around your Seaford residence, and your family stays warm and dry inside, the shell or envelope of your home works hard to maintain this interior environment. Modern building techniques allow for the exchange of air to aid proper ventilation while still keeping moisture from entering your property. Harsh weather can cause physical changes to the exterior that affect the interior, and your family's comfort, later.
When winds gust through narrowed spaces between homes and buildings in your Seaford neighborhood, storm damage can happen when trees fall on your house, siding or gutters loosen or twist, or when flooding because of backed-up drains or streets clogged with debris occurs. A single storm is capable of creating different problems at a single time. SERVPRO can help with scalable services and get your home restored. "Like it never even happened."
A fallen tree can rip either wide gashes in your roof or make what seems minimal damage to shingles. Rainwater that enters attics or upper floors, either in large rivulets or tiny trickles, travels downward, dampening building materials and personal belongings. Immediate damage can happen, especially to books, wall hangings, and art.
Even without seeing such destruction, undetected problems might develop. Damp conditions lead to dry rotting of wood frames, mold infestations, and overworked HVAC systems. SERVPRO technicians use infrared technology to pinpoint these dampened places and then follow-up with moisture meters that reveal how high the moisture content is elevated.
Finding these areas assists us in keeping costs low for you. When we dry only what needs our attention, we also can finish much faster than if we had dried your entire house and its contents. Our goal is to provide you with service tailored to your specific situation and restore as much as possible, reducing the need to replace as many items as we can.
Call SERVPRO of Bellmore / Wantagh at (516) 809-9600 when storms and flooding damage your North Bellmore, North Wantagh, or South Bellmore house and its contents. We can work with you to make things safe and habitable again, quickly, and affordably.
See more about Seaford.