When Floodwaters Enter Your Bellmore Home
12/9/2019 (Permalink)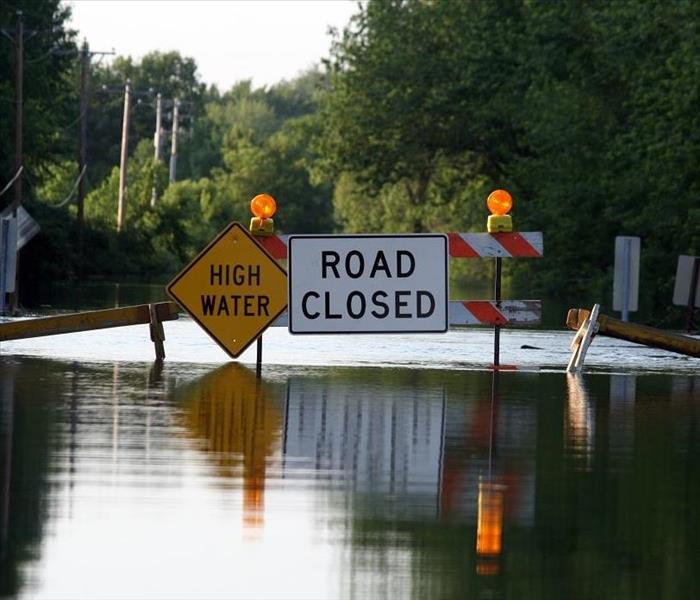 Storms can bring floodwater and storm damage. The professionals at SERVPRO are always on call to handle your water damage restoration needs.
Call SERVPRO when You Need Swift Removal of Flood Water from Your Bellmore Home
When water from the East Bay gets pushed into Bellmore, neighborhoods in the area can find themselves underwater. Basements can trap water, especially if electrical outages happen. Sump pumps might tip over during the initial incident from the force of the water, leaving them unable to perform typically.
Once this happens to your house in Bellmore, the faster flood water removal happens, the less impact your family experiences overall. SERVPRO's specialists can help your family recover from any amount of flooding because our services are scalable to fit your needs, no matter where floodwater sits inside your house.
Getting the water removed from your house happens quickly with our extraction equipment. We use the power of our truck-mounted pump to boost our InjectiDry mats, submersible pumps, and mid-size units. Depending on the type of extractor we use, the water removed from your property range from a few gallons to over a hundred gallons per minute.
When we remove floodwater from a property, we use highly efficient water extraction equipment sized to the specific area we are working on at that time. We also use high tech devices to help us find trapped pockets of water. These areas, if left alone, might become the starting point of microbial infestations, seep into areas otherwise assumed dry and cause water damage, and continue to create odors or cause problems with your electrical system.
Our infrared imaging devices reveal hidden floodwater and our moisture meters and other moisture monitoring equipment show when your property achieves appropriately dry conditions. Because moisture content readings are essential in providing you with industry-standard service, our moisture readers play a role from start to finish.
To get there, we do more than extract the water and rinse your floors, remove damaged, waterlogged drywall sections for the future reinstallation of new materials, and deodorize your home. We also bring in highly efficient air movers to keep evaporated water in the air so our desiccant machines can trap it and force wet air outside on warmer days. During the winter, however, this is often counter-productive. Our team is highly trained and utilizes the most effective approaches to get your house restored "Like it never even happened."
SERVPRO of Bellmore / Wantagh also coves neighborhoods in and near Seaford, Levittown, and Merrick when residents need flood water removed from their property. Call (516) 809-9600 for fast service from skilled mitigators.
More about Bellmore.