We Are Available 24/7 To Restore Your Seaford Home After A Fire
11/26/2019 (Permalink)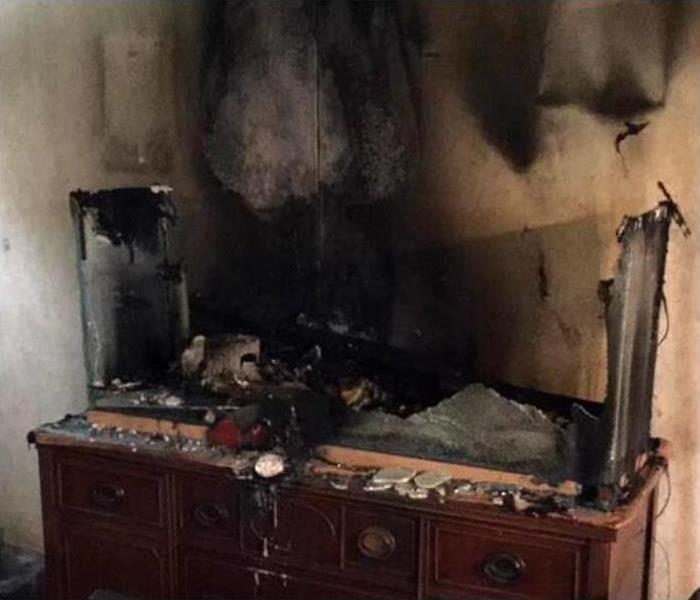 We have the experience, specialized training, and state-of-the-art equipment to restore your home to pre-damage condition.
When Fire Hits Your Seaford Home
When you experience fire damage in your home, it is traumatic, no matter the size of the fire. Fire can be very damaging to the house, not only from the fire itself but from smoke permeates throughout the residence. Even if the flames never left the kitchen, the residual effects of the smoke can damage the rest of your home. Fire extinguishing efforts can further add to the damage.
If fire damage hits your Seaford home, the specialists at SERVPRO are ready to come in and help you with whatever you need to begin the restoration process. We Are Faster To Any Size Disaster. Our quick response is the key to damage reduction and saving money. We understand that dealing with a fire is overwhelming and quite upsetting.
You may not know what to do first. We help you take action to restore your home and quickly prepare an estimate for you to submit to your insurance company. Typically, we communicate with your insurance adjuster or property manager within eight business hours of our arrival at your home.
A SERVPRO professional assesses the damage, checking for restorability. They check from the fire source, where there is the most significant damage, and then outward within your home. Technicians look at everything, including the structure of the home, furniture, electronics, and artwork. Using Contents Claim Inventory Service (CCIS) technology, they create a room by room inventory as they assess the damage. This process accounts for every item in your home and categorizes them as salvageable, non-salvageable, and questionable. This not only helps guide the technicians through the restoration process, but it also helps with contents claim settlements.
Following the damage assessment and inventory, SERVPRO trained technicians take the required steps to restore your home to preloss condition. We may need to use vendors to assist in specific types of cleaning, such as using a conservator in fine art restoration, or dry cleaner for fire damaged clothing. We clean surfaces throughout the home and deodorize thoroughly, provided that technicians already removed and cleaned all any sources of odor. Ultra Low Volume Foggers produce a mist to attack odor-causing residues. We make it, "Like it never even happened."
If fire damage impacts your Seaford home, contact SERVPRO of Bellmore / Wantagh at (516) 809-9600. We are available to assist 24 hours a day, seven days a week.
See more about Seaford.