Our Team Is Prepared And Will Respond Right Away To Fire Damage In Seaford
9/4/2019 (Permalink)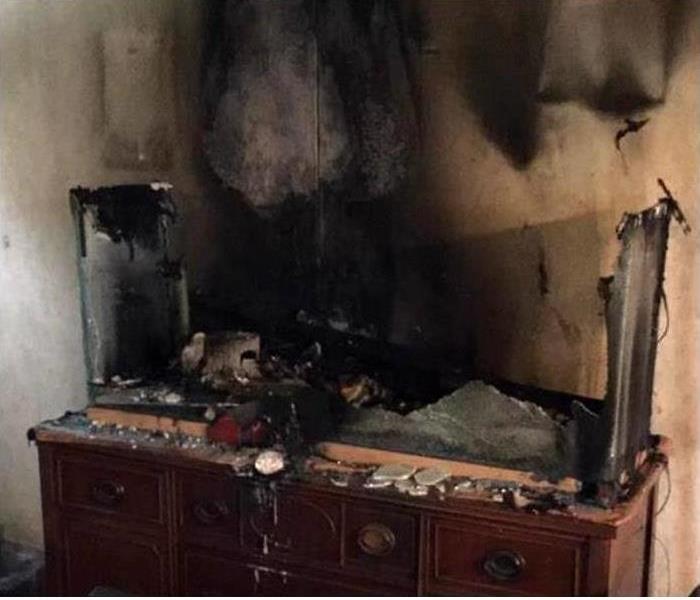 At SERVPRO we provide 24-hour emergency, and our experts will arrive quickly to your home. We have the experience and expertise to handle any job.
Fire Damage Seaford – Extensive Burned Plastic and Smoke Damage
Consumers often try to complete many tasks at the same time. A distraction can cause problems, especially when cooking on the stove and trying to look after several children at the same time. Sterilizing plastic baby bottles on the stove, taking a phone call, and keeping the children amused led to extensive smoke damage in one consumer home.
She called SERVPRO about fire damage in Seaford looking for advice and help about what she should do. The water had boiled dry, and the plastic melted in the pot and had started to burn. She shut the stove off and moved the pot off the burned. After quickly getting the kids out of the house, she was frantic regarding what was happening inside. The fire crew arrived and determined that there was no ongoing fire situation, aired out the house, and checked the condition of the children and the owner.
Our SERVPRO team took the call and prepared to respond. Fire damage and smoke experts assessed the situation over the phone, indicating that she should remain outside the home. In situations such as this, the homeowner was very fortunate. However, the contamination can be extensive, and the particles from the burned plastic usually contaminate everything in the home. Porous items must be cleaned outside the home, while all hard surfaces require cleaning and wipe downs.
We anticipate that the carpeting can be decontaminated and cleaned. All clothing, fabrics such as curtains and upholstered materials must be removed and cleaned offsite. We would ventilate the home after removing everything, and all hard surfaces washed. Deodorizing procedures can be utilized to remove all remaining odors. The main focus is on the kitchen area. Further away from the kitchen, deodorization can be reduced.
Finally, the HVAC system must also be treated and cleaned to prevent the system from spreading odor throughout the home.
Call SERVPRO of Bellmore / Wantagh at (516) 809-9600 for 24/7 serve. We serve Levittown, Merrick, Freeport, and surrounding areas. We're Faster To Any Size Disaster. We can restore your home, "Like it never even happened."
See more about Seaford.