Practical Tips for Keeping Your Carpet Like New
8/18/2017 (Permalink)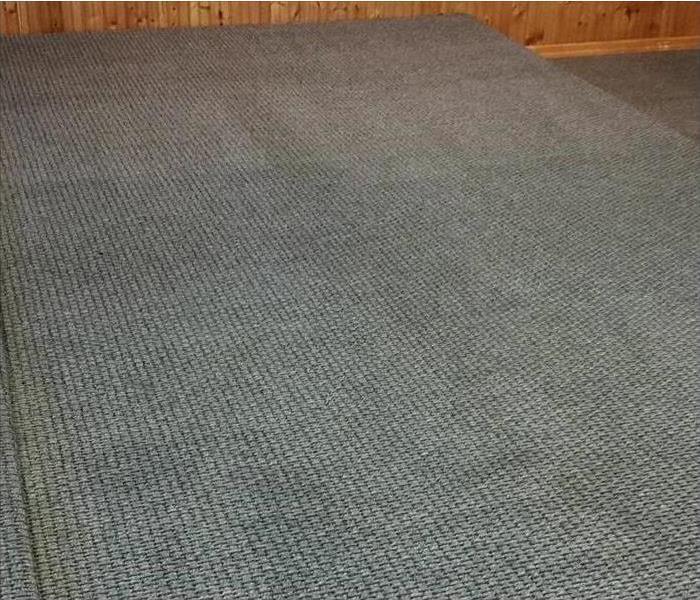 The North Bellmore Fire Department needed to freshen up the fire house and used SERVPRO of Bellmore / Wantagh to clean the carpets in their lounge and
Virtually every home has a carpeted area. Carpet offers a host of benefits, however of all the floor coverings available today, it is one of the most difficult to keep fresh and clean. However, with some diligence and effort, homeowners can maintain their carpets in "like-new" condition for a long time. Following are some practical tips to help homeowners make the most of their flooring investment:
Choose a high-quality carpet. While a low price may seem tempting, A better quality of carpet may last longer. Speak to your flooring professional to understand the differences between carpet types and brands.


Choose the carpet type that suits your home habits. For example, those with young children or pet may wish to avoid berber or loop carpets that can easily come undone.


Consider a carpet with built-in stain protection. These carpets have a special coating that acts to repel spills and dirt for an easier cleanup. While the stain protection is not perfect, it can certainly help.
Clean stains as soon as possible. The best way to clean the stain is to blot with a carpet-specific cleaning solution. Do not rub this stain as it may make a bad situation worse. No matter what carpet cleaning solution you use, test a small spot in an inconspicuous area to be sure that it does not adversely affect the appearance of the carpet. There are also many organic and natural options carpet cleaning.
Vacuum often. Depending on how heavily the carpet is used, you may wish to vacuum twice a week or more. Removing deep seated dirt sooner rather than later helps prevent the breakdown of carpet fibers as well as slowing the buildup of unseen dirt within the pile.
What About Professional Help?
A deep cleaning once every 9-12 months is it appropriate for regular carpet use. Hiring a professional like those at SERVPRO of Bellmore / Wantagh can keep your carpet smelling and looking great.
In the interim, homeowners with lots of activity may want to invest in a consumer-level deep cleaning system. These wet-vac systems range from low to moderate in price and can be very helpful when a smaller spill needs to be cleaned up right away. Of course, these systems often lack the cleaning power of a commercial system, so they are rarely appropriate for whole-house cleaning. For maintenance and larger spill, give us a call.
And of course, prevention Is always easier than a cleanup. Small, common sense moves, like removing shoes at the door can make a huge difference in the life of your carpet.