Three Reasons Why You Need Professionals to Restore Your Fire Damaged Seaford Home
6/3/2022 (Permalink)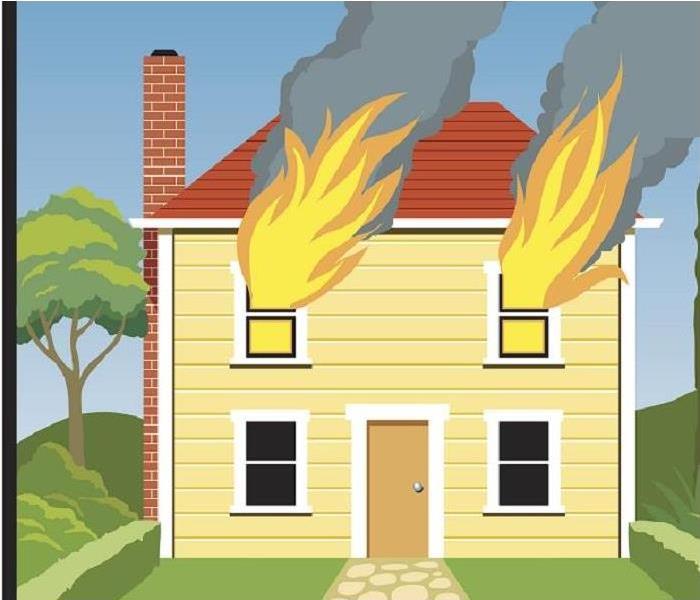 Extinguishing the flames is the easier part of a fire event. Removing smoke, soot, and water damage can be a long process..
SERVPRO Avoids Common Cleanup Mistakes for Fire Damaged Homes in Seaford
Fire damage to homes in Seaford and other local communities should always be cleaned up and handled by professional and certified fire damage restoration technicians. Without taking specialized classes and utilizing equipment specifically designed to keep damage to a minimum, many cleaning companies make mistakes that cost the homeowner thousands of dollars in additional repair costs later on. SERVPRO is a highly trained and specialized damage mitigation and restoration service that can help you avoid these common complications of a fire disaster.
Long-Lasting Smoke Residues
Although fire damage in Seaford homes can produce many different kinds of smoke, each with unique properties and challenges to effective cleanup, one commonly shared trait of all smoke damage is that it requires advanced processes to remove from homes completely. Not only does the smoke coat every surface in the area of the fire and beyond, but it can even seep into the walls and floors of your home to create long-lasting odors and stains. Removing smoke particles from anything but the top of a surface requires more advanced treatments than most cleaning companies can provide. To combat these smoke odors, we employ thermal fogging technology with a unique blend of chemicals that neutralize individual particles and ensure the deepest clean possible.
Harmful Water Mixes
Water-based cleaning products may ordinarily be a critical part of any cleaning company's toolbox, but SERVPRO technicians know that mixing water with many types of smoke and fire residue can create damaging and even potentially hazardous mixes of sludge that can create severe runoff and staining problems around the home. We employ dozens of specialized mixes and cleaning tools to best combat every type of fire damage on every type of material without causing additional damage.
Improper HVAC Cleanup
Even companies specializing in HVAC cleaning may fail to remove smoke particles and odors from your vents and air ducts. We combine our extensive list of HVAC certifications with fire restoration technology to bring the best of both cleaning disciplines to your home.
SERVPRO of Bellmore / Wantagh provides comprehensive damage cleanup and restoration services for homes in the local area that have suffered from the effects of a fire. Call us at (516) 809-9600 to find out how we can help.