What Can Professional Mold Remediation Entail for Bellmore Homes?
11/1/2021 (Permalink)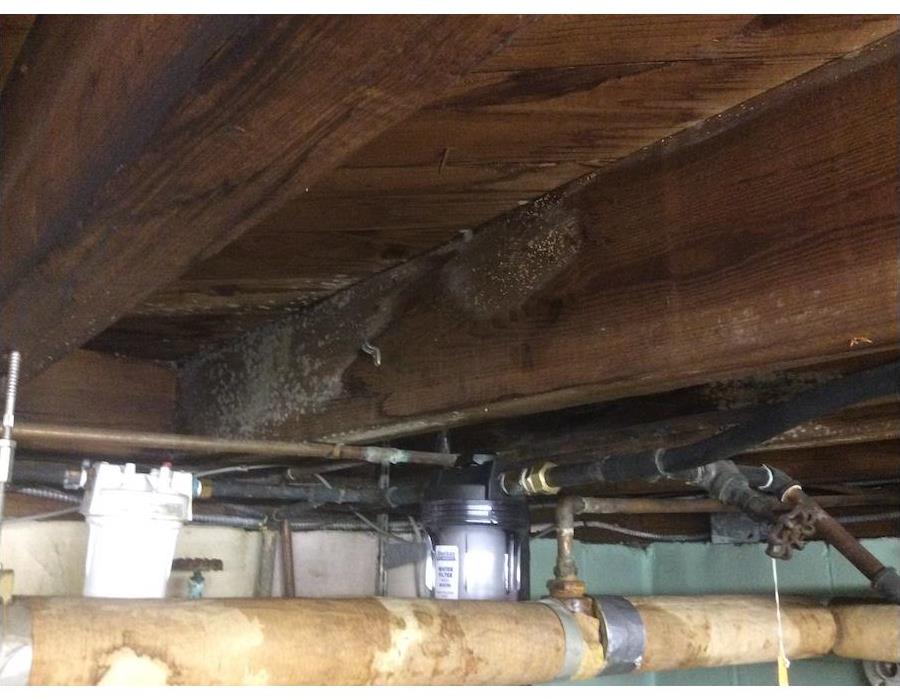 SERVPRO uses EPA-registered biocides for all mold remediation services rendered to your property. We use appropriate chemicals for all jobs.
SERVPRO Mold Remediation Restores Bellmore Properties to a Clean, Safe Condition
Whether the mold growth is on drywall from a wall cavity pipe leak or in the HVAC system, mold spores require specialized care to keep Bellmore home occupants safe. Excess mold carries the potential to cause health effects if allowed to continually spread and requires emergency-response service to keep residences safer and more comfortable.
Bellmore mold remediation technicians at SERVPRO are trained to provide residential cleanup services that are fast-acting and thorough. SERVPRO's dedication to comprehensive education about mold mitigation strategies and technologies also prevents potential secondary damages during cleanup.
SERVPRO Technologies Streamline Mold Remediation
Advances in moisture mitigation and mold removal technologies ensure that mold mitigation is more thorough. SERVPRO professionals utilize a broad swathe of materials during the remediation process, including:
Personal protective equipment (PPE), including commercial-grade respirators, which is donned and removed in designated clean rooms
Moisture inspection tools, including calibrated penetrating and non-penetrating sensors and meters, as well as thermal imaging, to pinpoint mold growth hotspots in a home
HEPA-filter vacuums and air scrubbers alter air pressure to prevent mold spores from floating up and away, allowing for more thorough disposal of microbes
Sanitation with EPA-registered biocides can be applied manually or with sprayers, foggers, extractors, or injection systems. This process works in tandem with odor control to eliminate odor-causing microbes and improve indoor air quality
Structural drying tools, such as air movers and dehumidification units, can successfully lower moisture below the threshold necessary for mold to proliferate in a home
Residents can reach a We're Faster To Any Size Disaster team by calling SERVPRO of Bellmore / Wantagh at (516) 809-9600.