How Can Bellmore Homeowners Minimize Water Heater Water Damage Restoration Expenses?
11/1/2021 (Permalink)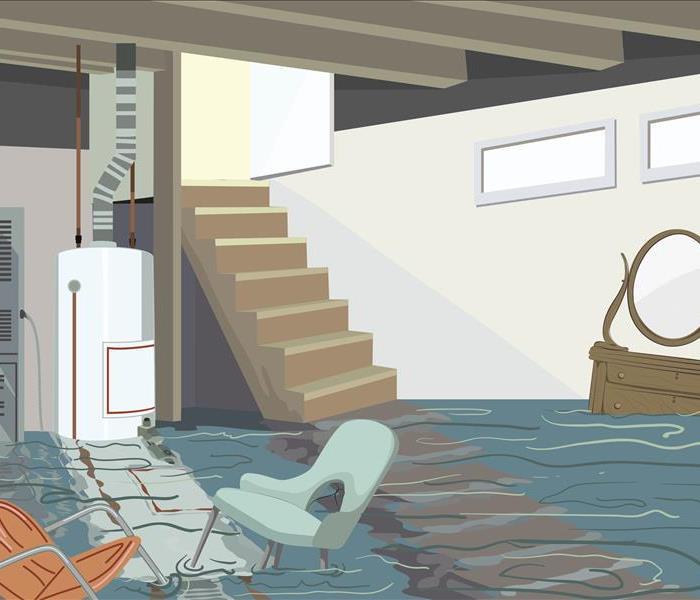 When your water heater springs a leak and causes water damage to your home, SERVPRO techs have the knowledge and experience for all phases needed.
Consistent Maintenance and SERVPRO Water Damage Restoration Preserve Bellmore Residences
One of the most overlooked water damage sources in a given Bellmore property is the water heater. Without annual or semi-annual maintenance to drain the tank or look for holes and rust, failures can occur that allow water damage to proliferate on the property.
Highly-trained SERVPRO professionals implement 24/7 water damage restoration for Bellmore properties with sophisticated technologies. Restoration professionals coordinate with insurers, claims adjusters, and property owners to keep the mitigation and build-back processes streamlined and cost-effective.
Evaluating and Mitigating Water Heater Damage
Homeowners are advised to keep an eye out for the following potential signs of water heater damage, which can include:
Condensation and rust on the water heater
Water and rust stains on flooring, walls, or ceilings in the proximity of the water heater
Malodors and excess humidity
Bellmore residents should replace their water heaters approximately every eight to ten years and have them serviced annually to prevent sediment buildup and minimize the risk of leaks.
When water heater leaks do happen, SERVPRO professionals can respond to calls to extract excess moisture with portable units.
Techs can dry walls, floors, and subfloors with axial or centrifugal air movers and low-grain refrigerant or desiccant dehumidifiers. Restoration technicians measure the moisture content of surfaces to ensure that drying goals are met, and surfaces reach ideal moisture contents that prevent potential microbial growth or secondary damages from too little moisture.
Property owners can call SERVPRO of Bellmore / Wantagh at (516) 809-9600 for "Like it never even happened," cleanup and repairs.