Can Storm Damaged Walls in Bellmore Be Saved?
7/8/2021 (Permalink)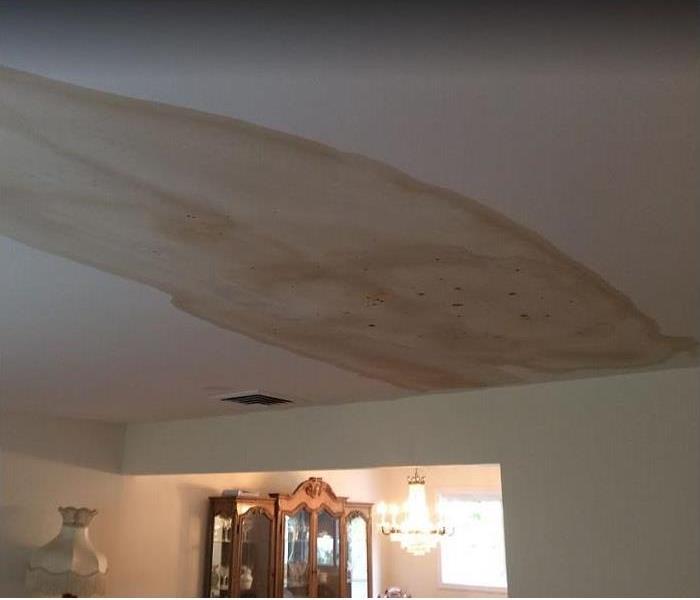 Leaky roofs and summer storms can lead to water damage in your home. SERVPRO is available 24/7 to handle water damage.
SERVPRO Restores and Repairs Flood Damaged Walls in Bellmore Professionally and Efficiently
Storms can cause flooding and destruction to the interior of a home. When this happens, there is a risk of structural damage. Our IICRC technicians provide rapid mitigation to restore your home from storm damage.
Immediate Water Mitigation
If your Bellmore home has flood damage, your second call after your insurance company should be to SERVPRO. Floodwaters can hit structural elements hard. If the flooding isn't too bad, saving the walls is as simple as replacing the drywall. More extensive work is needed in the case of more in-depth flooding.
Preventing Secondary Damage
SERVPRO stops water damage in its tracks. Our techs:
Use moisture sensors to find hidden moisture.
Flood cuts are made 6" above the water damage to help with drying.
Controlled demolition is employed if necessary.
Water extraction is the primary concern.
Repairing the walls comes after the home has been dried, cleaned, and sanitized.
Trust the Water Removal Pros
When floodwaters hit, it can seem like everything is damaged and nothing can be recovered. In many cases, that is far from true. SERVPRO technicians repair and restore walls and other structural damage caused by flooding. For emergency services, water damage remediation, and more, contact SERVPRO of Bellmore / Wantagh at (516) 809-9600.