Bellmore Fire Damage Restoration Requires Specialized Cleaning Agents
6/2/2021 (Permalink)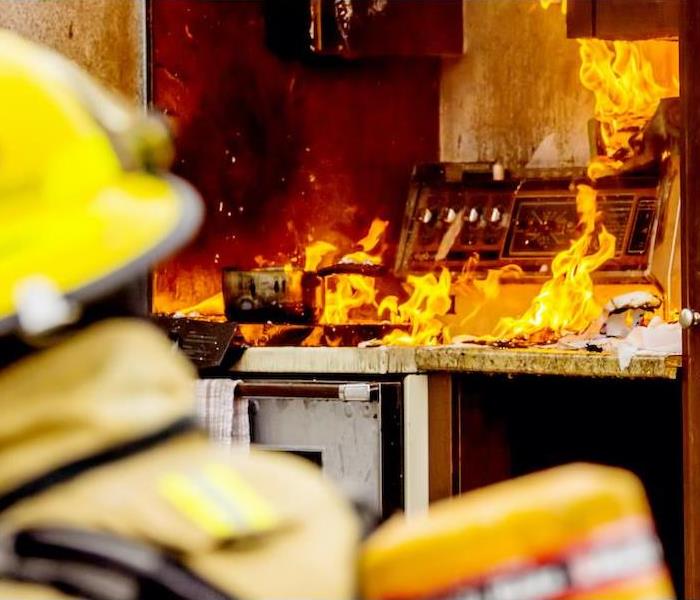 When a fire strikes your home, SERVPRO is the team to call. We use the latest fire damage restoration services.
Purpose-made materials aid our fire damage restoration projects in Bellmore
SERVPRO technicians use many different cleaning products and techniques when removing fire residues from a house. Some of these involve standard chemicals and brushes, but others get a bit more involved.
One of the most important strategies we use during Bellmore fire damage restoration is mechanical action. Vacuuming dry soot and ash is by far the most effective and efficient first step in fire damage restoration of building materials and contents. By agitating fire and smoke residues with brushes, metal wool, and other tools such as ultrasonic baths, we can physically shake off most particles. We substantially hasten the overall restoration process by using mechanical action before or in tandem with other cleaning methods. We also use lubricant products to help residues slide off of your home materials. However, most situations require additional cleaning techniques, such as for:
House Fire Clean-Up in kitchens
Smoke Damage from long-term tobacco use
Some types of residues require unique oil-based cleaning agents to remove. Grease fires will not mix with water-based cleaning agents that work on most other types of ash and smoke. By using chemical detection technologies, we can identify which types of smoke are present in an area. Then, after determining the composition of the fire residues, we can lubricate, soak, and scrub the area as best fits the situation.
SERVPRO of Bellmore / Wantagh stays open 24/7 to respond to developing fire damage situations in the local area. Call us at (516) 809-9600.