How Can Mold Damage Spread in Bellmore Businesses?
5/12/2021 (Permalink)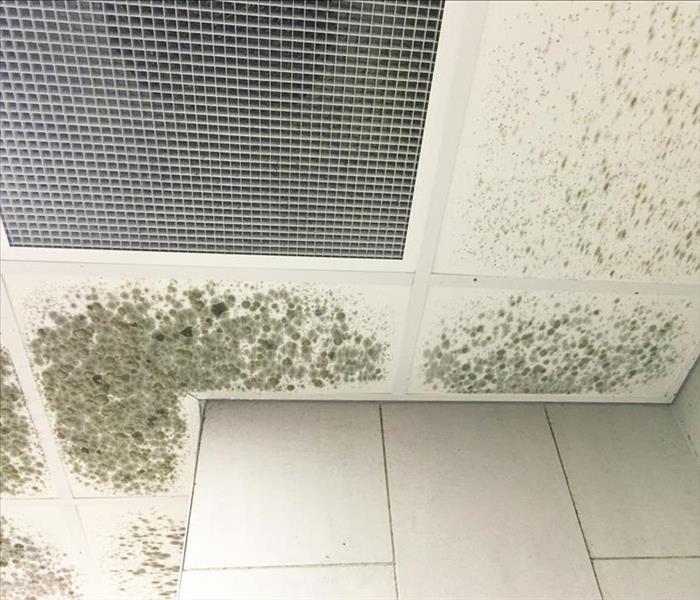 Mold remediation by SERVPRO is second to none. Our IICRC certified techs are trained and experienced in all size disasters.
Mold takes several paths to spread in a Bellmore facility, and our professionals can help contain this situation.
To reproduce and spread through a structure, molds release spores that come to rest on moist, organic surfaces in area businesses and form new colonies. Among the most threatening realities of mold growth and the need for mold remediation is that when organisms germinate and begin growing, it could be a couple of weeks of deteriorating the hosting material before physical signs of colonization exist. When you notice mold growth in your building, you need:
Mold removal
Mold remediation and deodorization
Black mold damage repairs
Can Contents Get Protected by Mold Remediation Practices?
Removing contents like stored wares during mold remediation in Bellmore warehouses can prevent costly irreparable damage. We can relocate at-risk items to keep them from becoming hosts for spreading microbial spores during the cleaning and removal phases.
Warehouses and production facilities in the area can become overwhelmed by rapidly spreading mold when moist conditions exist. Our SERVPRO of Bellmore / Wantagh team can help with efficient mold remediation. Give us a call at (516) 809-9600.