Setting the Stage for Water Removal Services in Bellmore
4/7/2021 (Permalink)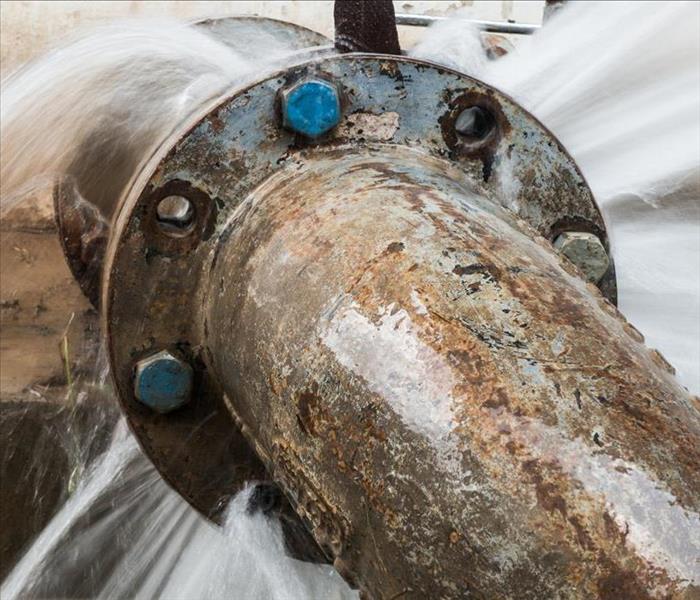 When burst pipes show their ugly face in the worst time, SERVPRO is here to help. Our water damage restoration services are top-notch!
SERVPRO technicians arrive with the required tools to prove water damage remediation in Bellmore
The small hamlet of Bellmore is located on Long Island. It got its start in 1643 as a fishing community. It is close to New York City, Jones Beach State Park, and many other points of interest.
Bellmore Memorial Library
The library is now open to patrons. CDC guidelines are being followed. They also offer virtual programs such as Virtual Chair Yoga, Virtual Pajama Storytime, and Virtual Teen Chess Club. Kids can practice their reading with a pup, and there are craft kits families can pick and enjoy at home.
Jones Beach State Park
Jones Beach is a favorite among New Yorkers and folks in the surrounding areas. It gets over 6 million visitors annually. Sunbathers can enjoy the Atlantic Ocean, take in a concert, or grab some delicious food. The park is named after Major Thomas Jones, who was part of the local militia in the 1700s. He established a whaling station near the current park. Amenities include:
• Jones Beach Energy & Nature Center
• Two swimming pools
• Boardwalk with restaurants & shops
• Jones Beach Boardwalk Bandshell
• Northwell Health at Jones Beach Theater
• Pitch & Putt Course
Crabbing and fishing are favorite activities of beachgoers. There are playgrounds, picnic areas, and various recreational programs.
Great Places to Eat in Bellmore
Restaurants are back in business in many places. Take-out and curbside pickup is available every day. Like much of New York, Bellmore has a wonderful diversity of cultures which is reflected in the fantastic eateries in the area. Here are some favorites:
• All American Hamburger Drive-In
• Piccolo Pizza & Pasta
• Churrasqueira Carvalhos
• International Delight Café
• Thom Thom Steak & Seafood
• Villa D'Aquila
Famous People
For being such a small area, Bellmore has quite a few notable people who have called it home. This includes:
• Donny Brady – football player
• Tatyana Marisol Ali – actress & singer
• William Casey – Former CIA director
• George Kennedy – actor
• Laurence Traiger – composer
• Gene Larkin – baseball player
Things to See and Do in Bellmore
There is so much to enjoy in Bellmore. Mill Pond Park features biking and hiking trails for nature lovers. Families will enjoy Newbridge Road Park with its playgrounds. If you want to pamper yourself, be sure and check out The Healing Grotto. End the day by taking in a movie at the Bellmore Playhouse. Bellmore has something for everyone to participate in.
SERVPRO Provides Water Removal Service to Bellmore Residents
If burst pipes or ceiling leaks have you needing water cleanup, SERVPRO is who you need to call. Most people know they need help, but they do not always understand the process. Once the crew chief assesses the situation and determines what work activities need to happen, a staging area is set up. We get many questions about what a staging area is and why it is necessary.
Setting a Staging Area
A staging area helps with the efficiency of the job. When things are well-organized, water damage repairs can help faster. Nothing is missed. It allows all the needed water damage remediation tools to be in one place. We always ask permission before setting up the area and take care to cover the floor with drop cloths.
The staging area is just the beginning. Once everything is in place, we can:
Ensure the protection of occupants & workers
Establish engineering controls
Extract water
Provide humidity control
Use controlled demo as needed
For expert water damage restoration, contact SERVPRO of Bellmore / Wantagh at (516) 853-7946.