Why Should I Use a Professional Restoration Company after a Flood?
8/16/2020 (Permalink)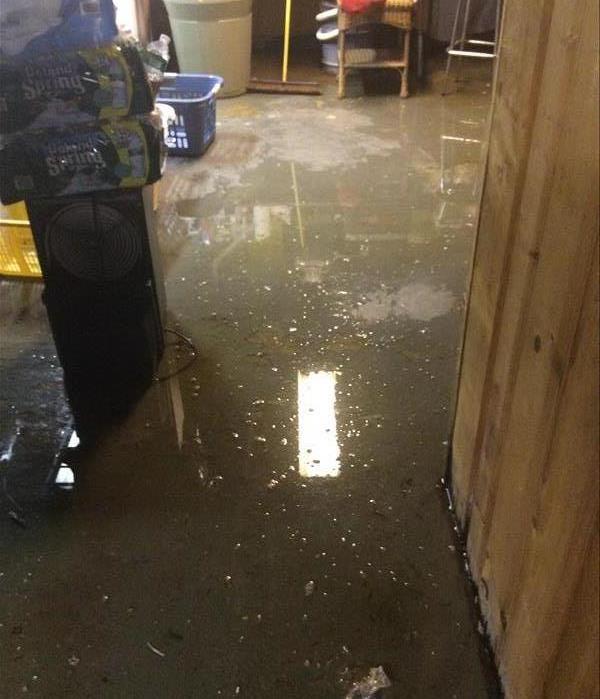 SERVPRO can use trash pumps, portable extractors and other advanced equipment to extract floodwater from a Wantagh basement. Then we dry it!
Our Knowledgeable Wantagh SERVPRO Team Oversees Your Project from Start to Finish
Flooding in your Wantagh home is a serious issue. No matter how diligent you are during your cleanup, it can still be challenging without proper knowledge, professional equipment, and products. Floodwater is black water (contaminated), making it even more challenging to remove safely. The last thing a property owner wants is for potentially-dangerous black water to remain behind after a flood, potentially causing long term issues like strong odors and mold growth. Professionals like our SERVPRO team take care of your disaster situation, helping to alleviate some of your stress.
What Should I Expect from a Professional Restoration Company?
SERVPRO Uses Knowledgeable Restoration Specialists for Flood Cleanup
Our flood damage team in Wantagh has the knowledge and expertise to create an individualized cleanup plan for your home based on your home's amount of damage and structure. Our team members have the (IICRC) Institute of Inspection, Cleaning and Restoration Certification, making them well-equipped to handle your unique situation. For instance, floodwater in your basement presents a different set of challenges than floodwater in your living room. In the basement, you are more likely to have more than two inches of standing water, requiring a submersible pump with the ability to lift water out of your home.
What Types of Professional Equipment Does SERVPRO Use for Extracting Floodwater?
Portable extractors including a built-in heater, pump, and vacuum system to effectively remove water and rinse clean the impacted areas.
High-velocity centrifugal air movers direct air across the impacted area an angle. Technicians use multiple air movers, placing them every 10 to 16 feet across the wall.
Technicians position dehumidifiers around the impacted area to deliver dry, warm air around the room while removing excess moisture.
For assistance after a flood, contact SERVPRO of Bellmore / Wantagh any time, day or night, seven days a week at (516) 809-9600. We're Faster To Any Size Disaster.