How Can I Find a Water Restoration Firm in Bellmore I Can Trust with My Home and Family?
8/4/2020 (Permalink)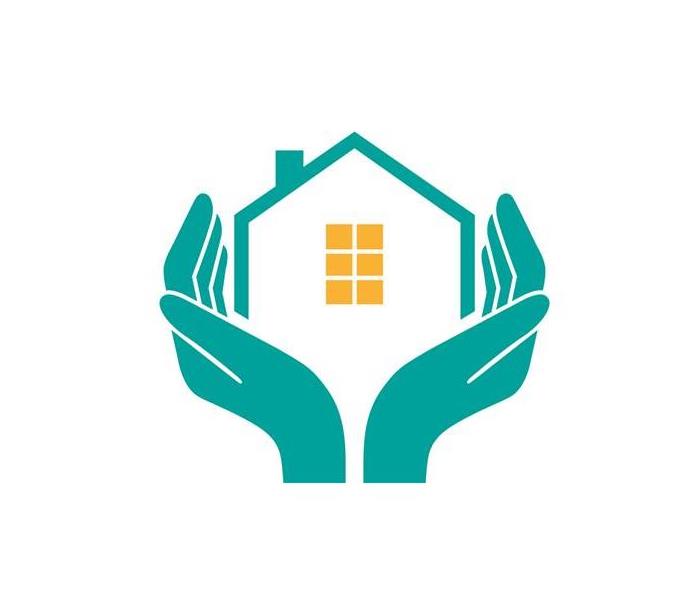 You can trust that your home is in good hands with our experienced team of experts at SERVPRO. Give us a call today.
We Have Stood in Your Shoes In Need of Emergency Help -- This Is Why SERVPRO Water Damage Restoration in Bellmore Is More Than a Job to Our Management and Technicians.
We understand how hard it is to hand over the reins of responsibility when a disaster affects your Bellmore home. The owners, managers, and technicians making up our team commit to our community, living and working in the same place as our customers. We strive to develop a robust team of highly qualified restoration experts who bring to every project premier disaster mitigation and remediation skills and empathy and compassion for the stress homeowners suffer. The full-spectrum of services and commitment to your comfort and concerns are why we are a local restoration leader.
What Kinds of Skills and Training Do Reputable Water Damage Restorers Possess?
Water damage restoration professionals in Bellmore must follow the industry's best practices for optimum results. They have to be ready to respond to urgent emergency needs as well as having the knowledge and background to complete the followup tasks needed. We believe the rigorous coursework offered by the Institute of Inspection, Cleaning and Restoration Certification (IICRC) meets both requirements. Only restoration firms and their employees who are certified by the IICRC should be on your shortlist when selecting a company to return your home to preloss condition. Our crews can hold certificates in the following IICRC specialties, among others:
Water Damage Restoration Technician
Applied Structural Drying Technician
Odor Control Technician
Applied Microbial Remediation Technician
Building Moisture Thermography
What Can I Expect When the Water Damage Restoration Crew Arrives?
We know we are in your home at a particularly difficult time, and that you and your family are likely under considerable stress because of the water loss and the chaos it caused. These not inconsiderable circumstances are why SERVPRO stresses clear communication and respectful delivery of services. You often hear that "knowledge is power," and we want to share the power with our customers, residential or commercial. Because of this dynamic, we spend uninterrupted time with you, listening intently to your story, worries, and requests. The more we know about the crisis that caused the water damage and any details about your home or its construction, the more appropriately we can respond. After the initial conversation, our project manager conducts a safety assessment. We must ensure the health and well being of occupants and our workers before assigning emergency tasks to our awaiting crew members:
Live electricity shut off
Signage and barriers set up to keep non-affected areas safe
Securing of structural damage
Hidden moisture detection and measurement
Careful release of trapped water above ceilings and between walls
The positioning of submersible pumps for water deeper than two inches
Truck-mounted extraction of remaining visible water
Note: Pumps and truck-mounted extractors use gas to operate or work off on-board power generators, avoiding delays in the urgently needed tasks if electricity is unavailable.
Are You Finished with the Job When the Visible Water Is Gone?
We are aggressive in our extraction of the water invading spaces inside your home because research shows that liquid water removal is far more efficient than drying strategies alone. If needed, we employ tactics to access and remove hidden water as well. When we are sure all fluids are contained and disposed of, we move on to the next phase.
Can You Explain Structural Drying?
Many of the contents and the building materials in your home absorbed water that we could not remove by extraction. Structural drying is a vital second phase of water damage restoration, why we discuss how we plan to accomplish it, and what we need from you as the homeowner to achieve optimal results. Drying requires the following to be most effective:
Moisture detection and measurement completed during the extraction phase provides a baseline for dying goals, and:

Testing of an unaffected space in your home provides a valid comparison point
Testing of materials repeats periodically throughout the drying to avoid under or overreach

We manipulate and balance air movement, temperature, and humidity to reach drying goals, carefully positioning:
We count on you and your family to allow the equipment to work undisturbed until the drying goals are met
SERVPRO of Bellmore / Wantagh is ready to earn your trust by providing prompt, professional, and practical assistance when you need water damage restoration. Call us at (516) 809-9600 as soon as you suspect a significant water loss.