Do I Need Extra Help for Cleanup When My Business Suffers a Water Loss?
5/19/2020 (Permalink)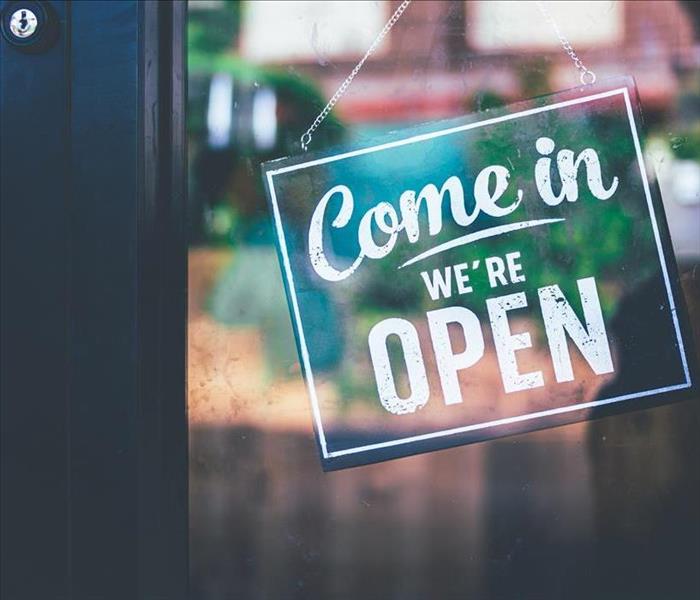 Let us help you get your Bellmore business back in order after a devastation and get you back to business as usual.
Specialized Training and Heavy-Duty Equipment Prepares SERVPRO to Handle Commercial Water Cleanup in Bellmore
A water emergency in your restaurant can stem from a broken supply pipe or a dishwasher overflowing. Your regular cleanup crew is ill-prepared to manage the aftermath of a significant water leak or spill. Mopping floors in the kitchen, vacuuming the dining area, and dusting and polishing the hardwood booths, tables, and chairs are more in line with their job expectations. Removing potentially hundreds of gallons of water wherever it migrated needs different skills and equipment.
What Happens During Professional Water Removal?
When our crew arrives at your establishment, we assess the extent and severity of the damage before planning for water cleanup in your Bellmore eatery. We observe your operations and strive to commence and complete our work quickly to cause minimum disruption to your business. Safety concerns are considered and managed, and then our crews begin aggressive pumping and extraction of the fluids. We must work swiftly to avoid long-term closure and prevent any secondary damage such as mold growth, devastating anywhere but particularly concerning in a food preparation area.
How Is Structural Drying Completed in a Restaurant Setting?
Some areas of your restaurant are practical--kitchens with tile floors, steel sinks, and work surfaces. Dining rooms are warm and cozy with upholstered banquettes and soft carpeting. Although the methods vary, the goal is the same. Rid the spaces of standing water, and then check for any building materials, fixtures, or contents that retain lingering moisture. SERVPRO crews complete testing to discover hidden water and locate moisture using:
The testing establishes a baseline for our Applied Structural Drying (ASD) technicians to develop drying goals. Air movers, heat, and dehumidifiers evaporate and then capture the remaining moisture. Strategies such as floating the carpets and tenting the booths and their padded upholstery ensure that all contents dry evenly and to specifications.
Business owners can count on the expertise of SERVPRO of Bellmore / Wantagh to turn a water loss into a second chance. We're Faster To Any Size Disaster, arriving promptly when you call (516) 809-9600.
See more about Bellmore.