We Are The Leader In Seaford Water Damage Removal
11/26/2019 (Permalink)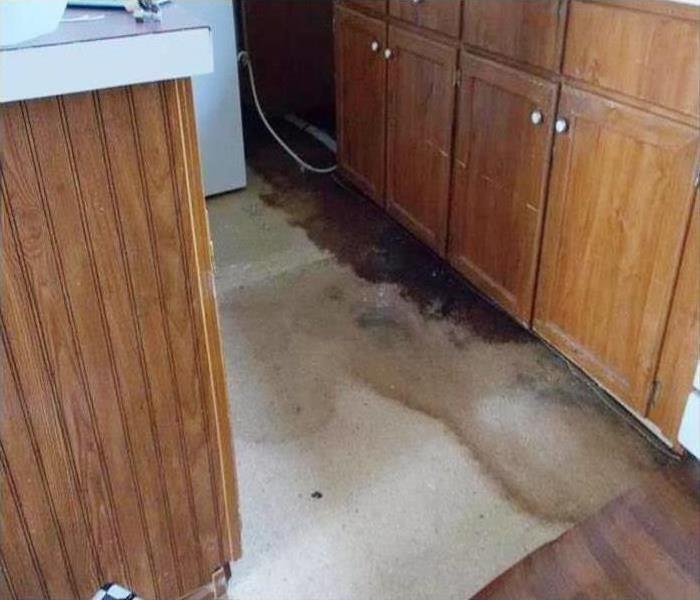 We have the equipment and training to restore your home to pre-damage condition after water damage has struck.
Why You Can Trust SERVPRO to Restore Your Water Damaged Seaford Home
After a water intrusion incident has left devastation, you need to deal with the challenging task of bringing back the allure of your home. The mishap may have affected your prized appliances, furniture, or building materials like drywall. It is easy to get distressed about restoring your home. However, this should not be the case because SERVPRO can use rigorous methods to remove water and moisture.
When your Seaford home has water damage, you can trust our technicians to bring things back to normal. We have certification from the Institute of Inspection Cleaning and Restoration Certification (IICRC). This means that our technicians have the training and experience required to care for your home correctly throughout the restoration process. Our technicians have undergone full training on the theory and remediation techniques of every type of water damage, regardless of the cause and severity. Whether the water loss results from leaking appliances, faulty pipes, or overflowing bathtubs, we can use advanced equipment and methods to restore your home.
Moisture affects materials in different ways. Our restorers know how humidity affects different materials. The primary variables that determine the extent of moisture damage materials may sustain are exposure time and permeance. Permeance refers to how readily materials absorb water, while exposure time refers to how long the materials were exposed to moisture. When you call us, we can get to your property in a short time and begin the remediation process quickly to minimize exposure time. Removing the water quickly helps prevent severe primary and secondary damage.
Our on-site experience also enables us to handle any situation. This minimizes the threats of continued destruction to a house. Sometimes, water gets into dense assemblies or materials that do not facilitate water movement. In such a case, we can use heat drying. Our restorers can use portable heaters to increase room temperature and air movers to increase evaporation.
Our SERVPRO crew also understands how buildings are constructed. Therefore, we can identify materials and assemblies, perform detailed moisture inspections, and establish a drying plan based on the needs and challenges of your water damage repair project. We understand the uncertainty involved when dealing with any disaster and can guide you through the process of resolving the problem. We have a genuine goal of restoring your property to preloss condition.
Water damage can create several issues in your home if you do not take care of it speedily. The technicians at SERVPRO of Bellmore / Wantagh are ready to put their training and experience to work for you. Call us today at (516) 809-9600 for water restoration services in Bellmore, Wantagh, and Levittown.
See more about Seaford.