What Can You Do About Mold Damage in Wantagh Right Now
10/13/2019 (Permalink)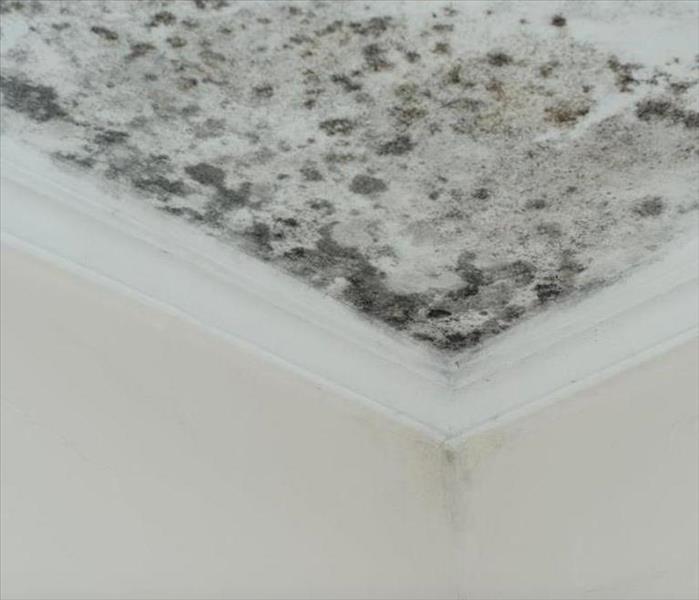 Finding mold damage in your home needs not be a cause for alarm. Contact SERVPRO to find the cause, contain and remediate.
Mold Damage is a Symptom of Larger Issues in Wantagh Homes
Finding out your home has mold damage is not something anyone wants to hear. There are many myths about mold, but the bottom line is this: it is unhealthy, and removal should happen as soon as possible.
When SERVPRO technicians handle mold damage remediation in Wantagh homes, they do more than show up, remediate the issue and leave. They know that mold infestations are a signal of a more significant problem in the home, allowing conditions for mold to thrive.
Why SERVPRO?
Technicians go through extensive training to become certified in a broad array of the restoration sciences. They learn through classes and hands-on training to acquire skills by doing. They adhere to the tenents and teachings of the IICRC, (The Institute of Inspection, Cleaning and Restoration Certification) the standard-setting non-profit organization that establishes the best practices for the restoration services industry.
Scoping the Premises
SERVPRO technicians know when mold exists in a home, and it is not due to a known sudden water damage event such as a plumbing issue or flood loss, there is a contributing factor. They use their moisture detection equipment to pinpoint areas of excessive moisture. Familiar places mold colonies infest are frequently found within wall cavities, under flooring and attic spaces with poor ventilation.
Eliminating Mold-Friendly Conditions
Once technicians determine the problem creating conducive conditions for mold growth, they halt the issue by rapidly lowering ambient humidity levels and recommending repairs, so the infestation does not return. Existing mold, once dried, undergoes careful removal by gently lifting away by hand or using small hand vacuums fitted with HEPA filtration to capture airborne spores and diminish cross-contamination. In cases where dried mold residues do not come off cleanly, mildly abrasive abatement techniques such as soda blasting remove all visible traces.
When you find signs of mold damage, contact SERVPRO of Bellmore / Wantagh at (516) 809-9600. The technicians have the specialized equipment and expertise to stop infestations and inhibit their return, so it is "Like it never even happened."
Click here for more information about the city of Wantagh.