Ultimate Solution for Effective Water Damage Remediation in Levittown
9/15/2019 (Permalink)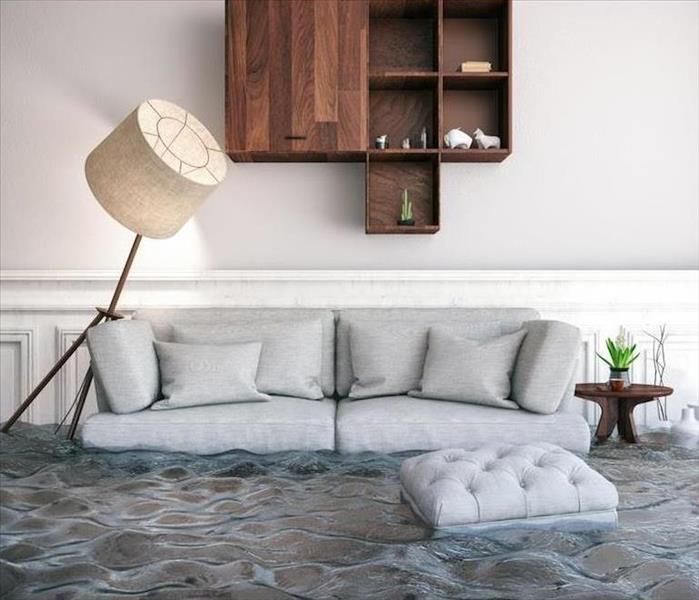 Contact SERVPRO for your water damage or flooding emergency. We are available 24/7 to take your emergency call.
What to Do Before Our Water Restorers Reach Your Levittown Home
Knowing how to manage a water loss situation is not something that our restoration specialists expect Levittown residents to handle on their own. While we can offer fast and reliable service for these emergencies, we cannot show up instantaneously to disasters. Much of the work that we must do once our SERVPRO team arrives can get lessened by the efforts homeowners take in the period between their emergency call and when our technicians reach the crisis.
Water cleanup in Levittown homes is an aspect that you might believe gets exclusively left to the qualified hands of our professionals. In truth, there are many steps that you can take before our technicians arrive that can help to better protect your property, its contents, and its occupants from the hazards and risks of worsening water exposure. After you have reached out to our rapid response team, here is what you should do next:
Shutting Down
Often, water loss incidents can stem from breaks in the plumbing or the malfunction of attached fixtures to the supply lines. Modern plumbing is segregated into multiple areas, allowing you to shut off water to a specific set of lines rather than shutting off your entire service collectively. You can look for a flat piece of metal affixed to the pipes with a colored handle. Turning this valve so that it runs perpendicular to the pipe severs the flow of water.
Content Management
Protecting your belongings is another step that you can begin before our SERVPRO team arrives. Depending on the severity of the damage, water losses can spread fast through a home. Your possessions, including your furniture, can absorb this moisture and damage and allow for irreparable damage if you do not relocate these items quickly.
Initial Assessment
You can, when it is safe to do so, walk through the property to assess the present damage and to take pictures if you intend to file a damage claim with your insurance provider. Your knowledge of the situation and what you expect your home to look like after restoration can help our professionals better address threats as soon as we arrive.
While we can handle almost every obstacle that your property faces after a water loss incident, you can be a valuable asset to the work your home needs as well. Our SERVPRO of Bellmore / Wantagh can help to make any loss incident "Like it never even happened." Give us a call today at (516) 809-9600.
Click here for more information about Levittown.