Broken Appliances, Water Running Wild in Your Seaford Home? SERVPRO Swifty to the Rescue
6/25/2019 (Permalink)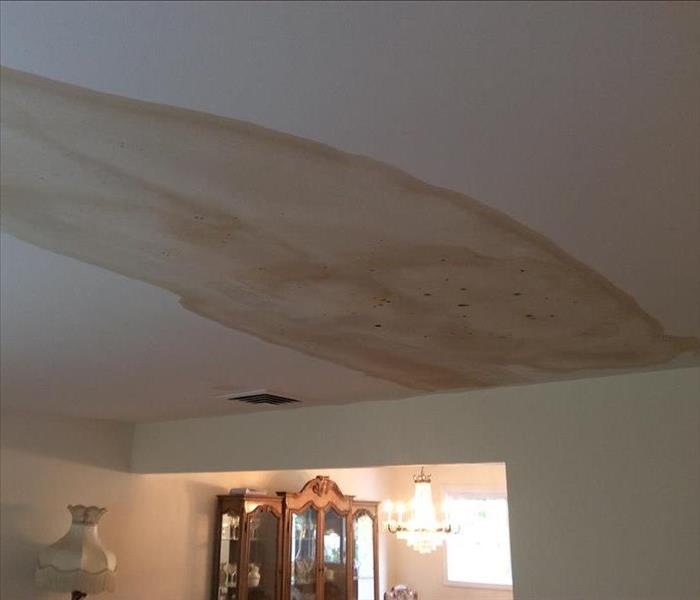 When Your Seaford Home Needs Water Damage Restoration--SERVPRO Says--Call Us First! We're Faster To Any Size Disaster.
Water Removal Seaford - Leaking Laundry Hoses
Every year water damage to homes causes millions of dollars in repair and restoration costs to consumers. A water loss can occur from many different factors. However, a common one is a leaking or burst laundry hose. Most people forget how old these hoses are until one day they come home to a lot of water spraying out from a cracked hose connected to your washing machine. Within a very short time, a hundred gallons of water can be covering your home. Floors, walls, furniture, and even structural elements can be compromised.

This sudden flooding of your space is where SERVPRO can make a difference. We are available on a 24 / 7 basis to deal with water emergencies. We can minimize the water damage in your Seaford home by quickly removing all water and moisture from the floors and walls of the structure. The first step is to shut the water off. Once the water is shut off, the damage can be checked. Call us, and we can respond quickly to assess the situation and prepare an action plan for you and your insurance company.

SERVPRO's protocol always involves standing water removal before drying, cleaning, and sanitizing. Once the water is extracted by vacuuming or pumping, it is essential to locate and dry all areas where there may be moisture remaining. This includes hard to get at places. We use moisture detectors like meters, thermal imaging cameras, and then drying equipment to get at even the most difficult to access places quickly and efficiently to prevent the growth of mold. Rapid return to normal moisture content levels, for example, a hardwood floor is about 12%) mitigates the damage and stifles the degradation of building materials and contents.

In some situations, either due to water damage or the growth of mold, flooring, and drywall may need to be removed. The final step involves the restoration of your home to its preloss condition whenever possible. "Like it never even happened."

We are strategically located to respond quickly to your damaging water event. Call SERVPRO of Bellmore / Wantagh at (516) 809-9600 for 24/7 service. We're Faster To Any Size Disaster.
Google Map