We Are Prepared For Any Water Damage Emergency In Seaford
5/27/2019 (Permalink)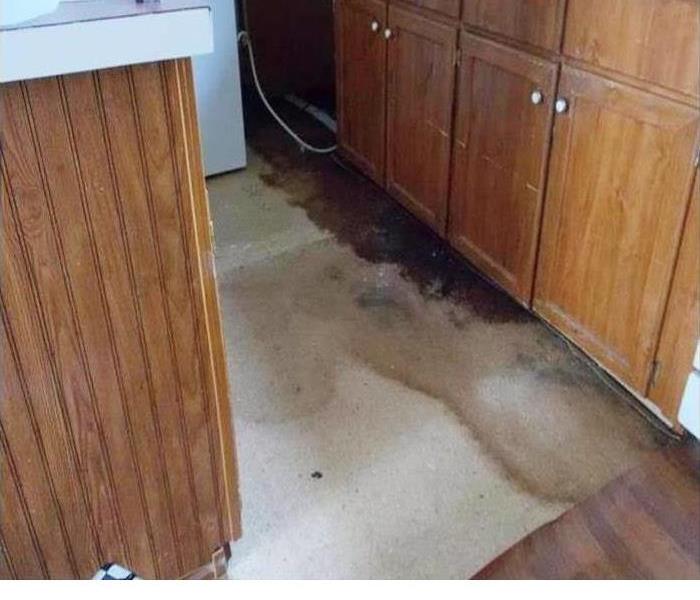 We have the equipment and training to restore your home to pre-damage condition after a water damage disaster.
Water Removal Services in Your Seaford Home
Learning ahead of time how to prevent water damage in your Seaford home before you have a disaster can prevent you from costly and stressful repairs. The bathroom is the room in your home that sees the most water usage and from several different sources. Without proper maintenance and upkeep, you could have a leak on your hands that can create a large mess that needs to be cleaned up quickly.

When you experienced a leaky sink or toilet in your Seaford home, you may need water removal and restoration services. It is always best to hire the professionals such as SERVPRO because, with our training and tools, we can look for any hidden water damage besides the apparent damage. You can trust us to work quickly and efficiently to get your home looking as if nothing ever happened.

Keeping an eye on your bathroom sink is essential to avoiding a problem. The pipes hiding underneath your sink need to be periodically checked for any leaks. An issue like this can go undetected for an extended period otherwise and create a huge issue.

Once SERVPRO technicians have taken care of the water damage, part of the restoration process includes deodorization. The hard surface flooring in bathrooms can be mopped with an appropriate EPA registered disinfectant, or we can fog with the correct odor control. We use a ULV fogger for any larger surface areas that are severely damaged. Walls and ceilings are usually deodorized with a ULV fogger or pump sprayer for applying the disinfectant.

Your toilet is another appliance that should be closely monitored. A leaking toilet can easily cause a great deal of damage to the flooring underneath. Plus, if it is in an upstairs bathroom, you are at risk for damaging the ceiling and the room below.

Pay attention as well to any soft, bubbling, or warping drywall and musty smells. If you find soft drywall, we need to replace it. The source of the leak or water damage has to be found and fixed, or mold can begin to grow. We need to dry the materials behind the drywall as well before it can be replaced.

SERVPRO of Bellmore/Wantagh can handle any water damage emergency in the bathroom in your home in Levittown, Merrick, or Seaford. Call us at (516) 809-9600 for help as soon as you realize there is an issue.
Click here to connect with Seaford Cinemas.