How SERVPRO Deodorizes Your Fired Damaged Wantagh Kitchen
12/6/2018 (Permalink)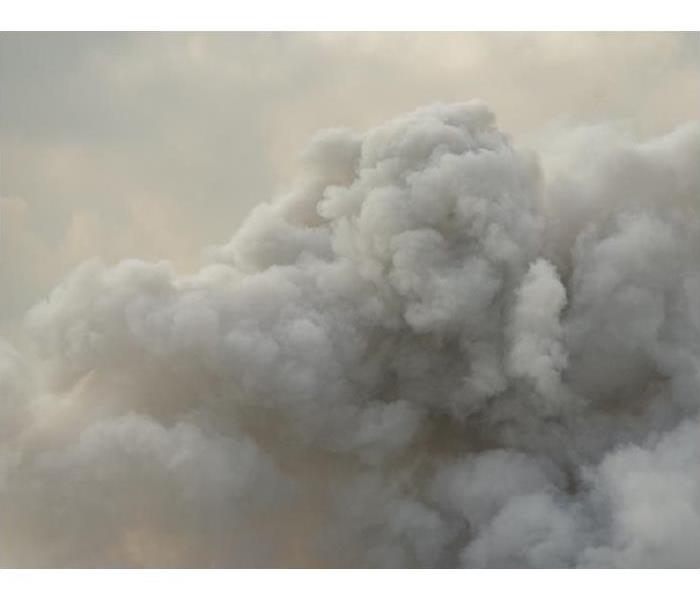 The smoke from fires leaves a lingering pungent odor long after the fire is extinguished. Call SERVPRO to remove all traces of the fire.
Why SERVPRO Uses Hydroxyl Instead of Ozone During Fire Damage Mitigation in Wantagh
When a fire happens in your Wantagh kitchen, you quickly notice that fire damage includes more than burned walls. Fire damage also consists of the soot deposited on surfaces throughout your kitchen and adjacent rooms. Water from either your efforts at controlling the fire's spread or from the fire department also permeates much of your kitchen. The sludge-like substance made from soot and water adds to the damage.
SERVPRO can help clean your fire damaged Wantagh kitchen quickly and efficiently so that it no longer keeps you from enjoying your kitchen. Soot residue can affect your cooking area, and smokey odors can change how your food tastes. Our Odor Control Technician (OCT) knows how to eliminate such odors from your home, including the ones from grease fires and other protein-based catastrophes.
Because of the increased amount of moisture in the area, SERVPRO does not use the quicker-acting ozone gas generators like we might when handling other odor-causing disasters. Instead, we use hydroxyl gas generators to eliminate odors caused by grease fires and smoke from food that burned up in the oven.
Hydroxyl gas is much safer to use in areas that remain damp than ozone gas. We can also continue working during its use, decreasing the amount of time required to mitigate your kitchen's fire damage and restore your home.
SERVPRO of Bellmore / Wantagh is always ready to help you by using the latest methods and technology in restoring your house, so everything is "Like it never even happened." Contact us at our 24-hour emergency line, (516) 809-9600, and we can begin working on your home at your earliest convenience.
Click here for more information on Wantagh.